Like most people, at this time of year, I reflect on the previous twelve months for some hindsight clarification. And 2021 was a lot like 2013. Because that year I thought about Paul's words in 2 Timothy 4. I read that passage and see myself like this: I haven't completely fought the good fight or finished the race, yet. But I keep the faith.
And I keep the faith in the only place it can produce more faith.
In my Creator. The one who loves me enough to take on the form of a man and take the punishment for all my rebellious decisions in this life.
And that's why, in times like we've had the past couple of years, it's crucial to keep a Biblical perspective. A perspective of faith, hope, and love. Harsh times call for boldness of faith, unwavering hope, and copious quantities of love.
As you finish up this last day of the year I urge you to remember it's simply a day to mark time. And it doesn't define who you are. Good or bad. If you didn't accomplish every little thing you hoped to in 2021, relax. And remember…the only thing between this year and next is a good night's sleep.
Start the first day of 2022 where you left off this last day of 2021. Unless you forgot how to love your neighbor as yourself. In that case, maneuver yourself into the unbeatable power of love. And use that power wisely throughout this coming year. And your whole life.
You can make a difference in someone's life for today and for eternity.
That someone might be you. Or it might be someone you know. Or even someone you've never met. But the main thing I want you to remember is this. Absolutely NO OTHER advice you'll get from ANYBODY will be more beneficial to you. Not because I say so. But because your Creator says it.
So, be safe and blessed as you pass from 2021 into 2022. Keep the faith, hope, and most of all LOVE that was written on the tablet of your heart. And I'll talk to you next year.
Happy New Year!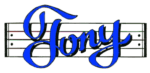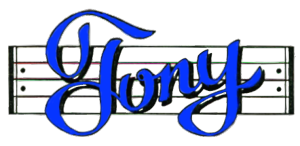 Jump on the Rhyme and Reason Bandwagon and tell everybody you know. (emails with good stuff for Fa-Ree)
Get my Rhyme & Reason Podcast delivered right to your device. (also Fa-Ree)
My books are also on Amazon.com or Apple Books
Grab yourself an un-cool T-shirt
Or how about some music for kids