I've known, for a long time, at least somewhere way down inside my soul, that there really aren't any good guys. But that's because I discovered the ongoing double standard for what makes a good guy. For example, there's the white hat standard. 'Scuse me while I tell you a story about it.
I can remember when you could still tell who the "good guys" were. All you had to do was check what they wore. Because old westerns seemed to portray the good guy cowboys as clean-cut-save-the-damsel-in-distress types. With big white hats. In fact, I remember Dodge dealerships, in Texas, that used that as their marketing slogan. "See the Dodge Boys today. You can tell they're good guys. They all wear white hats."
Sure, that's the southern, good ol' boy version, or the distant past of America standard for what makes a good guy. Just doin' good deeds. And wearin' the right hat and jeans.
But, thankfully, inside my soul, I wanted a better standard.
As a boy, I lived a double life. Part of the year in Texas and part of it in Kansas. And my time in Texas was in a large city while my time in Kansas was in a rural town of about 1500 people. But because America's states were still more "united" back then, I still experienced a thread of normalcy year 'round.
And I remember, in both households, we watched the same kind of TV shows. Similar music was played. English was the common language. Imagine that. And church played a part in both homes, too. And THAT'S where I discovered the other standard for what a good guy is.
Turns out, as I said earlier, there are NO good guys.
But that's not because so much of America turned into a cesspool of depravity. It has. But that's not why there aren't any good guys. Actually there never were any. Not here. Not in "old country." And not anywhere on the planet.
Fortunately, there was one good guy. And, thankfully, that one was enough. And also, thankfully, that one good guy was so intensely filled with love, He bailed me out of jail. Not the kind of jail those good guy cowboys used to throw the bad guys into. No, I'm talkin' about the torment of eternal separation jail.
I didn't get off "scott free" as they say.
Because I do have to be separated from my body one day. So, death, one way or another, is in my future. But not eternal separation from THE source of life. Because that life is inside my soul. Eternal paradise is in my future. And all that's required of me is to love. But even that's a challenge, when I know most people don't wanna hear me talk about it.
And I won't go on about it now. I'll just leave you with lyrics to a song that reflects how I feel about what's been done for me. And what I've been given.
Because I Can Love
What made You think
That I was worth the risk You took?
What made You take the time
To write Your Holy Book?
I don't believe I'd give myself a second look,
But You did because You love.
You made a world
That was as perfect as could be,
But then I broke it
When You gave it all to me…
By going through the gate You made to set me free.
This You did because You love…me.
Because You love me so,
In spite of all You know.
Because You did the most that You could ever do…
Because I clearly see
Evidence of You in me.
Because I can love, I do love…
You!
You put a life
And a will inside my soul.
You knew true love
Would be to give me full control.
But knowing You is all that ever makes me whole.
I trust You because You love…me.
Yeah, I can live because You live!
I can love because You love!
© 2010
Get this song and 11 more in a unique journal. Yeah, you get a book you can keep your study notes in. AND you get access to all 11 songs. With one purchase. Be one of the good guys and get it today.
Stay tuned,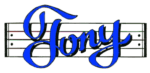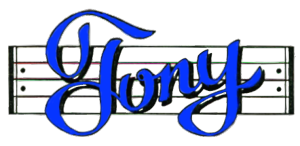 Share this link with everybody you know, so they can jump on the Rhyme and Reason Bandwagon
(My regular emails about the essentials of life, AND some music and other good stuff, for Fa-Ree)