Are You Facing Impossible Odds?
Impossible odds are usually not as impossible as you think they are. I hope you don't mind me getting right to the point like that, but I don't tend to sugar coat things…unless I'm writing poetry or lyrics. It's true…if you believe you're facing obstacles you simply can't overcome, then maybe you're focusing too much on the problem and not enough on the solution. Speaking of lyrics, here's a song I wrote about this…
(video no longer available)
If you're facing impossible odds, maybe you're facing the wrong direction.
Maybe it's time to focus on solutions and face the direction of your Creator. 
In this world you won't be friends with everyone. In fact, the majority of this world will even hate you. But Jesus said "if they persecuted me, they will also persecute you." We're not better than Him, and if He is for us…who cares who's against us.
Be strong, and of good courage, and joyful, and willing. And be ready to give a reason for the hope that lies within. Remember…We Win.
Even if you're a Christian, you feel like the world is against you, guess what? You're right.
And that's the view from a singer songwriter in Colorado. The views and opinions are those of this writer, this blog, and its members. 
But…these things will help you overcome even Impossible Odds…
Stay tuned,

P.S. Be sure and subscribe to my iTunes podcast to get music, videos, and Story Time podcasts delivered to your computer automatically.
You can also find videos on my YouTube channel if you prefer.

Stay tuned,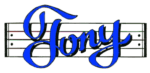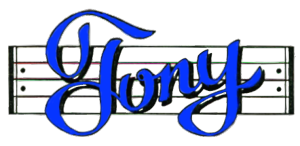 P.S.  Your support for my Rhyme and Reason means the world to me. Please share by telling everyone you know to…
Discover my ebooks on Amazon.com or Smashwords
Subscribe to my Podcast
Connect with me on LinkedIn
Circle me on Google +
Follow me on Twitter
Watch my videos on YouTube
Find me on Facebook
Or use the social media links below