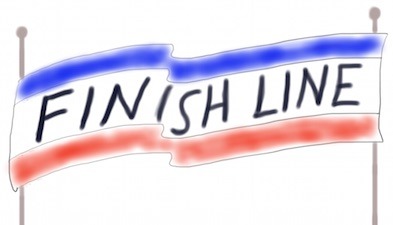 You're a Christian in a post-Christian world. Even America is turning her back on you and your faith. You're ridiculed, mocked, and even persecuted because you dare say Jesus is the only way to eternal life with God. How dare you be so "exclusive" and "polarizing". Yep, it's not easy to follow the teachings of Jesus and his apostles anymore. So, what's a Christian to do? Well, let me encourage you to hang in there.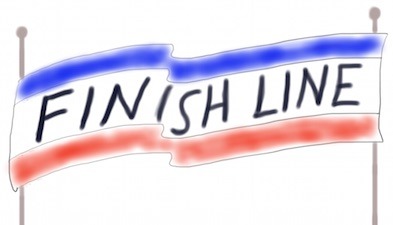 Have you ever sneaked a peak at the ending of a book long before you actually read the rest of it? Generally speaking that can ruin the story. Same it true for a movie. Download some blockbuster and watch the end first and you'll see what I mean. But…the Bible isn't some ordinary run-of-the-mill book. It's the best-selling book of all time with good reason…many, many good reasons in fact.
You can read the end of the Bible which describes a very sadly, destructive end of this age and, with a little insight and wisdom, be very encouraged. You'll see that Jesus is the author and finisher of our faith. He's coming back one day soon, and He'll set things right…with love AND justice.
So…no matter how difficult your circumstances may seem…with Jesus as your source of joy you'll be able to hang in there. It's worth it because…
We Win
It should be so easy
To just see we're not free
As long as the innocent die.
To say that it's legal
We spit on the eagle
Who stands for what we once held high.
It's hard when we count up the cost,
And a million more lives have been lost.
True love won't give up or give in.
Hang in there. It's worth it. We win.
It's not law. We got law.
And we saw that each law
Kept taking us further from truth.
When logic and reason
Don't have their due season,
The lies end up long in the tooth.
So work hard and take time to pray
For lives to be saved every day.
True love won't give up or give in.
Hang in there. It's worth it. We win.
Hang in there…we have to see it through.
It's worth it…watch how it changes you.
© Copyright Tony Funderburk 2009
Click or tap here to listen to "We Win"
Stay tuned…