It's OK to yearn for good things in life. And it's good to think good thoughts. And it's good to believe good things will happen. But is it always gonna work out? Are good things gonna happen just because you hope and believe? Do you even believe hope is alive these days?
Hope IS alive. And here's how it works.
Hope gives you something to look forward to. And something you're sure is gonna happen. But hope doesn't make things happen. Not good things or bad. But it can help YOU make things happen.
Everybody needs hope. And I'm not talkin' about the kind of hope like when you say, "I hope we win the football game this week." Or "I hope dad takes us out for burgers tonight."
Nope. Because those are small hopes.
I'm talkin' about big hope. Hope for things that seem like they can't be done. Of for things that seem like they might never happen. There's a place in the Bible that talks about "the hope of glory."
Glory's one of those good things in life I talked about earlier. Not just this life. But also your forever life. Living forever is a hope Christians have. It's a big hope. The biggest. But when you have the hope of glory, it means you trust in the only person who makes sure you get it…
Jesus.
He's the one who makes good things possible. If Jesus had never done what He did, you wouldn't have any hope. Neither would I. Neither would anyone else on earth. And the hope He gives you means much more than what you'll have for dinner tonight. Or where you get to go on Saturday. Or what girl or boy likes you. Because those are just parts of everyday life that go away when you die.
The hope Jesus gives you is eternal life, with Him, in a beautiful place. And that's longer than even your computer can count.
So, I hope you'll take a few minutes today to discover more about the hope of glory God has waiting for anyone who loves Him. That's my small hope. And my big hope is seeing you in Heaven. Will you go for it? Here's a rhyme to help you remember…
I hope you hope for bigger hope,
The kind where Jesus lives.
Just ask Him for His love and grace.
I promise you…He gives.
Stay tuned,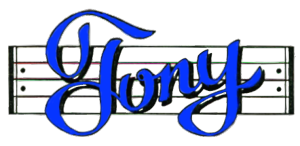 Jump on the Rhyme and Reason Bandwagon and tell everybody you know.
(emails with good stuff for Fa-Ree)
Get my Rhyme & Reason Podcast delivered right to your device. (also Fa-Ree)
My books are also on Amazon.com or Apple Books
Grab yourself an un-cool T-shirt
Or how about some music for kids