At the end of the summer, in 1972, I drove my '65 Plymouth Fury back to Texas from Kansas. And a lot of the drive was on highways 69 and 75 through Kansas, into Oklahoma, and then from Tulsa, Oklahoma on down to Houston. It was a long, 12 to 14 hour drive. And I passed the time listening to Honky Chateau, Harvest, and Thick as a Brick.
Honky Chateau was Elton John's first U.S. number 1 album.
And all it takes is the first few bars of "Honky Cat," the first song on the album, to take me right back to that road trip. Matter of fact, I enjoyed every track on the album. And it wasn't till quite some time later that I started to actually discern the lyrics and examine Elton John's lifestyle.
Of course, he wouldn't admit to it, but each of the songs on Honky Chateau is a representation of his soul yearning for his Creator. And that goes, maybe double, for Bernie Taupin. He's the lyricist for most of Elton's hits.
Honky Cat includes the lyrics: "lookin' for an answer, tryin' to find a sign." Then, the song "Mellow" actually mentions the name of God and talks about sowing seeds. After that is a suicide note, with a perky beat and instrumentation, as he sings "I Think I'm Gonna Kill Myself."
After that comes "Susie (Dramas)." And, on the surface, it's just a bluesy-rock song about Susie. But when you consider that Elton lives his life on the "gay" side, the song takes on undertones of knowing right from wrong.
And how about "Rocket Man?" Well, it reminds me, a little bit, of how King Solomon wrote in Ecclesiastes. The fleeting futility of life. Especially when the lyrics say, "Rocket Man, burnin' out his fuse up here alone."
Then, if you listen to the actual vinyl album, this is where you flip to side 2.
And side 2 starts with "Salvation." In that song, Bernie Taupin wrote:
"A chance to put the devil down
Without the fear of hell
Salvation spreads the gospel round
And free you from yourself"
So, take from that what you will or won't.
Next, there's "Slave." And the lyrics at least acknowledge what's written human hearts. In the chorus you hear,
"Slave, slave
To fight the violence we must be brave
Hold on strong to the love God gave
Slave"
After "Slave" there's "Amy." And it's a rocker and an ode from a boy to a girl. Again, the inner man looking to reach the outer fallen facade.
Then, the next to the last song is "Mona Lisas and Mad Hatters." It's my favorite song on the album. And the lyrics even include words of thanks. "I thank the Lord there's people out there like you." When you do a search for the lyrics, you'll see most sources even capitalize the word Lord.
They probably don't even realize what they've done.
And the final song on the album is "Hercules." Sort of what I'd call a testosterone tune. A man talking more man talk. And expressing his love for the opposite sex. Kind of odd for a guy who identifies as a homosexual. Again, I realize Elton didn't write the words. But he sang them. And part of the lyrics even mention prayer and say…
"Some men like the Chinese life
Some men kneel and pray
Ooh well I like women and I like wine
And I've always liked it that way
Always liked it that way"
OK, why did I just take you on a "road trip" through Honky Chateau? Because it was on this day, July 15, in 1972, that the album went to number 1 here in America. Stayed there for 5 weeks. And Elton's next six albums all went to number 1 here in America.
And I'd be willing to be neither Elton nor Bernie ever gave credit where credit is due. They wouldn't have ever had a chance at a fraction of their success if it wasn't for the Grace of Jesus.
But I hope the yearning in their hearts, that yearning soaring up from their lyrics, clears their heads one day. And I hope they don't miss out on the eternal Heavenly Chateau. But it looks like they will. Because if you're truly "lookin' for an answer, tryin' to find a sign," the evidence is literally all around you.
Stay tuned,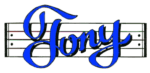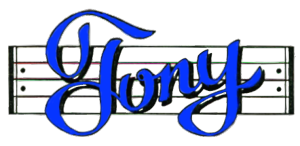 Get my Rhyme & Reason Podcast delivered (free) right to your device.
My books are also on Amazon.com or Apple Books
Grab yourself an un-cool T-shirt
Or how about some music for kids