Podcast: Play in new window | Download
Tune In On iTunes Apple Podcasts | Google Podcasts | Spotify | Android | Pandora | iHeartRadio | Stitcher | Email | TuneIn | Deezer | RSS | More
Anyone who knows me knows I've always been a big admirer of women. I appreciate 'em so much, in fact, that I married one 31 years ago. But, as usual, women are at the heart of a Yuge problem. And many of them, if not most, don't seem to care to even try to fix it. Of course, by now, I'm sure you've guessed what that problem is. Right? Yeah, if we don't get more gender inclusive mighty quick, I hate to think of where this world is headed.
And it's glaringly apparent women are the least gender inclusive.
I mean…c'mon. Just look at the word, women. Or even the singular form, woman. Are you kidding me? They've got the words, men and man, in them. In fact, they wouldn't even be words without men and man. How inclusive is that?
I guess it's not the fault of women. I mean, after all, if you're a woman, I'm sure you didn't come up with that word for yourself. Because if it was up to you, wouldn't you come up with a word that's more inclusive of the many wonderful forms and personalities you guys…er…ladies…uh…people are?
Maybe you're not sure what other word you could use. Well, never worry, never fear. Tonyman is over here. With a solution that makes so much sense, I can't imagine why no one thought of this before.
Just leave the men and man out.
I can virtually hear the cheers building up inside of the "people" who are already ahead of me on this. Yeah, leave the men and man out. And from now on go with Wo.
Think about it. When a man first sees a beautiful woman, he thinks to himself (or says out loud) "Wo!" Right? And when a woman says something a man doesn't agree with or can't understand (which is so rare, by the way), he thinks to himself (or says out loud) "Wo, now wait a minute!"
And when a man believes all his troubles are the direct result of that woman he's with, he thinks to himself (or says out real loud), "Oh wo is me!"
Plus…this should be the final straw for you as a woman…uh, Wo. Just in case you didn't know it, you've been called a woman all this time because…get this…a man said so.
"Say it ain't so, Wo!"
But it is. Adam stuck Eve with that gender exclusive label. And you women…uh Wo's, have been forced to endure it ever since.
So, I say, free yourself from the shackles of the men and man. Not as an order from me. Just a suggestion. Because I'd never wish to enslave you with a noun you didn't choose.
And to all the men I say, "Go with the Wo.
You can free yourself, too. 'Cause you just don't know
When you might get the chance to make it all right.
Avoid that shoulder with the low fahrenheit."
Stay tuned,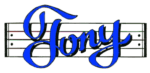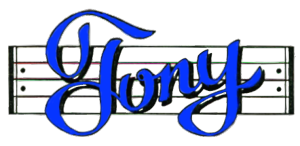 Get my Rhyme & Reason Podcast delivered (free) right to your device.
My books are also on Amazon.com or Apple Books
Grab yourself an un-cool T-shirt
Or how about some music for kids