Get The Rhyme and Reason Podcast Delivered, Free Apple Podcasts | Google Podcasts | Spotify | Amazon Music | Android | Pandora | iHeartRadio | Podchaser | Podcast Index | Email | TuneIn | Deezer | RSS | More
Tucson, Arizona. Central New Mexico. Music. Moonlight. Dan Fogelberg. Storytelling. All parts of "the road" from a long time ago. And, early this morning, I thought about an incredible, singular experience I had during a full moon drive. Strangely enough, it was a motion-sensor light that triggered that full moon memory.
Huh? A motion-sensor light and a full moon drive?
Yeah, I got out of bed and started to get dressed in the dark. Just as I always do. Because a beautiful wife should have all the beauty sleep she can get. So, flipping on the overhead light would just be rude and uncalled for. And I'm nothing if not considerate and called for.
Anyway…
As I dressed, the motion-sensor light in back of the house suddenly lit up and seeped through the window blinds. It wasn't as bright as the overhead bedroom light would have been. But it definitely gave the room a sort of moonlit glow. And I peeked out the window to be sure there were no prowlers or ferocious animals I'd have to slay. No intruders in sight. Probably just a bird flying by that triggered the light.
So, I finished dressing and went to the kitchen to brew some wake up elixir, as I always do. And as I measured out the dark-roasted coffee beans, and drew the pure water from our gravity filter, I kept thinking of how that fluorescent light reminded me of that full moon drive, years ago.
The memory of the wavy road, in the wee winter hours, reminded me of when I first learned about metaphors and similes in school. My English composition book shared examples of each. And one of the examples of a metaphor was "the road was a ribbon of light." I remember thinking, "Hey, I'm on that road all these years later."
Back to the drive.
Dan Fogelberg released his eighth album, Windows and Walls, in 1984 (the year of my full moon drive). And one song was called "Tucson Arizona (Gazette). He said he wrote the song based on a story he read in that paper. And the song is a little over eight and half minutes long. But if you like Spanish-sounding guitar riffs and percussion (I DO), the song certainly doesn't feel long.
And that's the song I played several times over as I drove my little Toyota pickup through the cold, New Mexico night. On a secondary highway heading north toward I-40. The full moon reflected on the road. And there were basically no other cars. So, I turned off my headlights and skimmed across that ribbon of light.
I could see almost as easily without the headlights. Because the reflection from the road seemed to amplify and magnify the moonlight. It was exhilarating. And obviously a sensory experience I'll never forget.
And all these years later, something else comes to mind.
None of that experience, nor any others like it, could ever happen without the love of God. Because, without Him, there would only be darkness and void. In fact, he inspired Moses to describe the light He made for us. So, Moses wrote this:
"Then God made two great lights: the greater light to rule the day, and the lesser light to rule the night. He made the stars also. God set them in the firmament of the heavens to give light on the earth, and to rule over the day and over the night, and to divide the light from the darkness."
Think about that. Those lights RULE. You and I have zero control over whether the sun and moon will shine or not. So, in a sense, they rule their light over us. Day WILL be lit up by the sun. And the moon lights the nights. Well, the stars, too. But the main light is the moon.
And those lights in the sky are indicators of how important light is to God. Then, when you go to the other end of the Bible, you discover that, in Heaven, there won't be a sun and moon. What? If light is so important to Him, why would Heaven have no sun or moon? Simple. Yet almost impossible to imagine. God will BE the light.
And that Ribbon of Light will wrap around anyone who chooses to be there. That includes you. Right?
If not, consider taking a full moon drive, out West, the next chance you get. Turn off your headlights. And think about what could happen if you accidentally ended up in a ditch because you missed something on the road. And think about if you ended up like Tony and Mary, in Dan Fogelberg's song. Where would you go or be?
I hope you'd ride the ribbon of Light to Heaven.
But that could only happen if you had already chosen wisely. Otherwise, you could just be another side story in a small newspaper. And Dan won't write a song about you. Because he left this planet years ago. And even I might not be around to write a song about you.
So, don't put it off. Choose your Creator and you'll feel (and be) more alive than you can imagine.
You'll thank me later.
Stay tuned,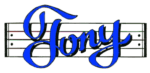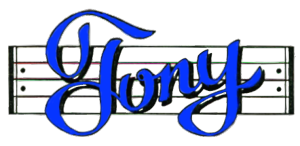 Share this link with everybody you know, so they can jump on the Rhyme and Reason Bandwagon (My regular emails about the essentials of life, AND get some music and other good stuff, for Fa-Ree)