Fragmented marketing is a real thing.
But I don't care because I used to sing. For a living, as a matter of fact. Funny, but that headline and the next couple of lines even sound fragmented, but they're not. I've got a point. Now, let's see…where did I put it? Well, while I'm looking for it, let me share this little story with you. And hopefully it has something to do with fragmented marketing.
Back in the day I couldn't care less about fragmented marketing.
And I can't say I'm terribly fond of the subject even now. But I digress. So, let me take you back in time to the days of full-time live music. Yes, that was a thing, too. A musician (well, a good one anyway) could work 5 to 7 days a week…on one job. (gig, as it's known to musicians who didn't want to think about jobs or work) At least you could work steady if you had a quality act.
I remember getting guys together, choosing and rehearsing songs, taking band pics, creating demo tapes, and making connections. We got a lot of our steady work through agents and agencies. And we booked a lot of our own dates once we got to know the owners and managers of venues. Then, we'd work hard to put on a good show and build a following. That meant finding ways to stay in touch with those people. And that was back before internet, email, and smartphones. But mailing postcards was still fairly cheap.
So, we created clever, physical newsletters and postcards and mailed 'em out each month. And if we had phone numbers instead of mailing addresses, we'd make calls to let the "fans" know where we'd be each week. A few fans turned into dozens. And dozens turned into hundreds. And hundreds turned into traveling full-time and playing venues all across America.
And just what in the world does a music career have to do with fragmented marketing?
Maybe you already picked up on it as you read my story. If not, notice how I said WE got guys together. WE chose songs and rehearsed. And WE did all those "marketing" chores…pictures, bookings, demo tapes, etc. Although we might have split up the work among the band, there weren't a lot of outside "marketing specialists" getting our names up in lights.
You might not care a thing about a music career. But if you have services, products, or information you want and need to sell, you gotta tell people. Right? I mean, surely you don't think you can be unknown and make money. Not likely.
Good thing you've got lots of choices out there these days. You can easily find amazing website designers, SEO experts, and pay-per-click experts all over the internet. Then there's the radio advertising people and TV ad people. And let's not forget (how could we) the ever present internet marketing specialists.
Because you can find all those services everywhere…or you could even jump on YouTube and learn how to do it yourself…you don't need me. So, goodbye. All the best to you.
Oh wait…maybe you should think about this…
When you go hire a radio guy (who calls himself a business consultant) you'll find out how easy it is to sign up for (and pay for) some ads. Of course, the TV guy (who also calls himself a business consultant) can get you hooked up with some "effective spots" on his local channel. And all those other "business consultants" will have no trouble showing you why their services will get you the results you're looking for. I'm not knocking them. They're just doing what they do. Lots of them are truly great at what they do.
But here's the thing…
Those guys are sales people. They get paid to sell ad space and media. Not the best bang for YOUR business bucks. And when you choose too many specialists, your message might become a mixtape. Creative, but not necessarily consistent.
Remember, all those salespeople don't get paid to consult with you and your business. They get paid to sell. And whether your ads make you and your business any money doesn't change that.
So, avoid that kind of fragmented marketing like it's a punk rocker on crack. Instead, get someone on your team. Someone who cares about helping you do great things. It might not be me. In fact, it's probably not me. Because I only work with a select few clients anyway. But it should be someone you can talk to and be confident they're listening.
And that's another way to enjoy Rhyme and Reason in your life.
Stay tuned,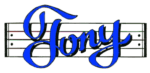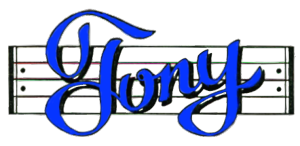 Subscribe to
Rhyme and Reason with Tony Funderburk
Or subscribe with your favorite app by using the address below
Discover my ebooks on Amazon.com or Smashwords
Subscribe to my Podcast on iTunes – OR Google Play OR Player.fm
Connect with me on LinkedIn
Follow me on Twitter
Watch my videos on YouTube
Find me on Facebook
Or use the social media links below