Calculus, geometry, and trigonometry are almost impossible if you don't first get some foundational training in basic math. And the same is true in just about every aspect of life. Because if you ain't got the basics, you're gonna struggle with the complex.
A house is a good example of foundational training.
Because any builder worth his nail apron will tell you the foundation is the first step to quality construction.
But, it's only one of several steps in the whole process. If you stopped there, you wouldn't have much of a house. Right? So, what comes after the first step?
Well, let's say Builder Ben has a home-building company. So, he hires…
a concrete company to pour the foundation
some framers to build the main structure
electricians and plumbers
sheetrockers
trim carpenters and painters
and a final cleaning crew
OK, each one of those companies or service providers plays a key role in the completion of the house. And if they all do their parts, with attention to quality craftsmanship, they can create a solid structure that could last for decades. Maybe longer.
But not forever.
But you know what does last forever? Well, let's look at another example I shared several years ago.
God created everything there is. He is the builder. When you choose to work for Him, you're able to use the gifts and talents He gave you to lay the foundation for salvation in someone's life. Or you might get to help at some other stage in the process.
The apostle Paul wrote it like this in 1 Corinthians 3:6…"I planted, Apollos watered, but God gave the increase". Paul acknowledged the fact that he was the first step, the planting of God's love in the hearts and minds of the Corinthians. But he also gave credit to Apollos for building on that information. And the full credit he gave to God for any good that came of it.
Here's another cool part to this. Paul also said "he who plants and he who waters are one…" They're equal in value and importance. And together they accomplish the one goal. And sometimes you might think you're laying a foundation or planting when, in fact, the foundation you're laying is also helping someone grow up in their knowledge of God's love for them.
Either way, be sure you have good foundational training based on love for your neighbor. Because, they say "into every life a little rain must fall." So, be sure you have your Umbrella.
Think about that as you enjoy this poem about an old house I saw on the Western slope of Colorado…
The Old House
The old house talks to no one,
And no one pays attention.
It tells the story of its life…
The sad parts get no mention.
It once had shining windows
And cedar, wooden shingles.
And folks who lived inside its walls
Would sing their Christmas jingles.
Well, now the wind and sunshine
Have withered all the siding.
The floors, inside, have fallen through.
The yard has started sliding.
But still the house is standing.
The fireplace is still sturdy.
Who knows how many years it has?
It might be one or thirty.
No need to think about it.
A lifespan doesn't matter.
Unless you're glad for every day,
Then moments only scatter.
We all will be the old house,
If time and tide keep turning.
But keep the faith and hope and love,
And keep the embers burning.
Then you won't talk to "no one."
There's One who always hears you.
And your foundation will withstand,
If you go where He steers you.
© 2014 Tony Funderburk
Stay tuned,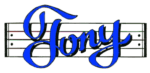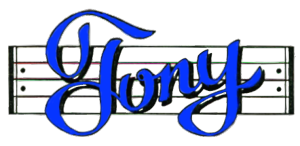 No-cost, low-cost, and premium ways you can help me spread the Word…
Tell everybody you know to Jump on the Rhyme and Reason Bandwagon
(emails with good stuff for Fa-Ree)
Get my Rhyme & Reason Podcast delivered right to your device. (also Fa-Ree)
My books are also on Amazon.com or Apple Books
Grab yourself an un-cool T-shirt
Or how about some music for believers, dreamers, and thinkers