Fear free? Uh…no
You've probably seen those t-shirts, or caps, or bumper stickers. Right? The ones that say "No Fear" Sure, while it might sound macho, tough, or cool (or should I say, dope and sick?) it's actually kinda stupid. Because no one should be fear free. In spite of what some seemingly successful "motivational speakers" might say.  

Podcast: Play in new window | Download
Tune In On iTunes Apple Podcasts | Google Podcasts | Spotify | Android | Pandora | iHeartRadio | Stitcher | Email | TuneIn | Deezer | RSS | More

Instead of trying to be fear free, consider directing your fear.
Yeah, tell yourself where to focus your fear. Because if you concentrate on life's problems, you won't have focus. And your whole life can feel like an elephant is sitting on your head. And as cute as elephants are, you don't want one cuddling up on your head. He IS heavy. And he ain't your brother.
Now, there truly are a lot of fearful things in life. Especially if you allow yourself to swept up in the feeding frenzy of the masses during times like we're experiencing right now. If you believe everything you hear from the typical media outlets (aka mainstream media), you might feel like we're all gonna die from this new virus. Unfortunately, quite a few have died. And it looks like a lot more might, too. However, to keep it in perspective, the vast majority of people on the planet are not infected. And yet, there's still a serious problem.
Because the vast majority of people on the planet ARE infected with something worse.
Selfishness.
It's the I, Me, Mine syndrome. You saw that with all the hoarding of toilet tissue, paper towels, and hand sanitizer recently. Were all those people emptying the store shelves out of love for their neighbors? No, they were focused on the problem and how it was gonna affect "ME."
Fear mongering creates chaotic fearful reactions. And I'm convinced there are lots of demented people who enjoy manipulating the masses in that way. So, what's the solution? Is there a vaccine against it?
Yes. And ironically it's fear. But not of all the terrible, and sometimes deadly, things in this world. Of course, I'm talking about a healthy fear (aka respect) of the Creator of Heaven, Earth, you, and me.
You wanna be wise and increase your ability to understand life?
Then, get to know God. Find out what your manufacturer says in His owner's manual. The Bible. Even if you don't think it's based on true, historical facts, look into what it says. You'll discover so much valuable information about yourself. Yes, YOU. And I wouldn't be surprised if you found out how much you're loved. And how much that would help you…
Live through life with expectation of a paradise
Made for those who trust in Jesus, who can stabilize
Daily thoughts and even actions each of us might make.
Turn your heart to your Salvation. Now, for Heaven's sake.
Stay tuned,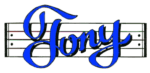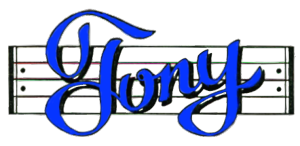 My books are also on Amazon.com or Apple Books
Grab some Merch
Or how about some music for kids
[mc4wp_form id="14357″]
Don't forget to tip your RhymeTender on the way out.
Subscribe to
Rhyme and Reason with Tony Funderburk
Or subscribe with your favorite app by using the address below