Podcast: Play in new window | Download
I read a post, from a friend in social media (thanks Allen) about famous last words from some famous atheists. And the despair in their words struck me in such a way I wanted to share some of them with you. It's chilling.
But first…why do I say famous last words of foolish jaybirds?
Well, back in medieval days, when I was growing up, the term "jaybird" was Southern slang for a scoundrel or rascal. There were other uses for the word. But for the sake of what I'm talkin' about right now, that'll do.
Anyway…
In the post I read, there were 14 examples. I'm just gonna share three of the (hopefully) better known ones. First there's Thomas Payne (or Paine, depending on where you get the info). According to multiple sources his last words went something like this…
"Stay with me, for God's sake; I cannot bear to be left alone , O Lord, help me! O God, what have I done to suffer so much? What will become of me hereafter? I would give worlds if I had them, that The Age of Reason had never been published. O Lord, help me! Christ, help me! No, don't leave; stay with me! Send even a child to stay with me; for I am on the edge of hell here alone. If ever the Devil had an agent, I have been that one."
Wow.
That sounds like a mortal soul filled with the fear of full, oncoming realization. And the knowledge that ideas and choices can have eternal consequences.
Then there was Josef Stalin. Maybe you recall, from history lessons, that he was responsible for somewhere between 20 and 60 million deaths. And those were people from his own country. Yikes. You don't get much worse than that. Here's what his daughter, Svetlana, said about Stalin's death…
"My father died a difficult and terrible death…God grants an easy death only to the just. At what seemed the very last moment, he suddenly opened his eyes and cast a glance over everyone in the room. It was a terrible glance, insane or perhaps angry. His left hand was raised, as though he were pointing to something above and bringing down a curse on us all. The gesture was full of menace. . .the next moment he was dead."
No words. But the description speaks volumes.
Svetlana understood her father was tormented in his last moments of life. And his torment will go on forever. Because he made choices that put him in direct opposition to the perfect Judge of all souls. But fools will not learn a thing from Stalin's evil mistakes.
Finally, how about mister peacenik himself, Gandhi? You know, the skinny runt who threw temper tantrums, like a child, when he didn't get his way. Yeah, that guy. When he died, he said…
"For the first time in 50 years, I find myself in the slough of despond. All about me is darkness…I am praying for light."
His prayer was unfruitful, unproductive. Because, unless he knew Jesus, Gandhi was most likely praying to a false god. To unhearing ears. And, so, to no one and nothing. And "praying for light" is an exercise in futility when you don't understand Jesus is the only one who can provide that light.
I love the way the article I read finished with comparisons from the Apostle Paul and Jesus and their perspective on death. And if you wanna know (and understand) their perspective, there's a great book I can recommend with unending enthusiasm.
If you'd like to read that book,
I can tell you where to look.
You might love the words inside,
If you let them be your guide.
Or you can join those dead jaybirds
And speak your own famous last words.
Stay tuned,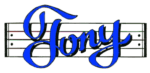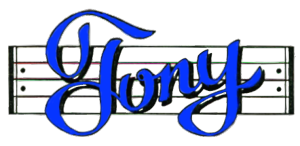 Get my Rhyme & Reason Podcast delivered (free) right to your device.
My books are also on Amazon.com or Apple Books
Grab yourself an un-cool T-shirt
Or how about some music for kids