Doubt and worry. Yeah, they show up, a lot, when guys and girls first experience "love." Because, when you're young, with a brain full of crazy ideas, and a body full of hyped-up hormones, you don't tend to make the best choices.
Of course, there's a better way to deal with doubt and worry and love.
But I'll get to that in a minute.
Right now I wanna share why this came up, in my mind, today. I saw a blurb, online, that talked about a music tour, back in 1957, that included some pretty famous singers. And the blurb mentioned how exactly 64 years ago today (August 2) Buddy Holly's song, "That'll Be The Day," was at #2 on the music charts.
And he was on his first major tour with some well-known acts like, The Cadillacs, Edna McGriff, Otis Rush, Lee Andrews & The Hearts, Oscar & Oscar, The G-Clefs, and Clyde McPhatter.
I saw that last name, Clyde McPhatter, and thought to myself, "Hmm…where have I heard that name before?"
And my self immediately replied, "Wake up, dude! You used to sing his biggest hit. Duh!"
Oh yeah. "A Lover's Question." Mr. McPhatter's song even went to number 1 on the R&B chart for a week. And it's a song about the doubt and worry found in young and new love.
Check out the first two verses…
Does she love me, with all her heart?
Should I worry, when we're apart?
It's a lover's question, I'd like to know.
Does she need me, as she pretends?
Is this a game, well then will I win?
It's a lover's question, I'd like to know
"Does she love me with all her heart?" And "Does she need me as she pretends?" Definitely questions from a young guy who lacks confidence. Then, the lyrics follow that up with sort of a combination bridge/chorus that's just as unsure.
I'd like to know when she's not with me, if she's still true to me.
I'd like to know when we're kissing…does she feel just what I feel?
And how am I to know it's really real?
Back when I traveled across America, as a full-time musician, A Lover's Question was part of my repertoire. My favorite part of the song was when my vocal went to a falsetto to repeat the third verse. That's where I followed more along the style of Kenny Loggins from the Loggins and Messina remake of the song.
And it was songs like A Lover's Question that helped to bail me out when I played venues where they wanted more "country music" than I had in my repertoire. Which was a big relief. If you know me, you know why.
So, back to that better way to deal with a lack of courage in the matter of love.
My suggestion is…build relationships God's way. No, He doesn't have an instruction manual on the fine art of dating. But He DOES have an instruction manual, second to none, for how to live an abundant life.
And there's a line, in that manual, that talks about how you should do to others as you would like them to do to you. So, if you're fine with being treated badly, then you can certainly expect it when you treat others badly. But don't be surprised if (and when) your head fills up with doubt and worry.
Stay tuned,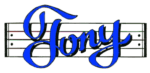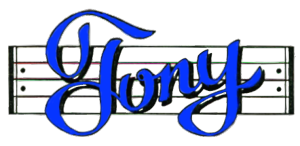 Get my Rhyme & Reason Podcast delivered (free) right to your device.
My books are also on Amazon.com or Apple Books
Grab yourself an un-cool T-shirt
Or how about some music for kids