Disappointment and expectations
It's weird how often disappointment and expectations are connected to each other. And I'm sure I don't have to tell you (although I'm about to tell you) that it's because people tend to base decisions on feelings. And not logic and reason. Now, I can see how tempting it is to go with feelings. Because we should feel. Especially when it comes to fellow human beings. But life is about so much more.


Podcast: Play in new window | Download
Tune In On iTunes Apple Podcasts | Google Podcasts | Spotify | Android | Pandora | iHeartRadio | Stitcher | Email | TuneIn | Deezer | RSS | More

I've had my own disappointment and expectations this past week.
And they're all connected to feelings. But not emotional feelings. In this case, it's how I've had to deal with some setbacks, I didn't expect, after the sinus surgery a few weeks ago.
During the first 10 days after the surgery I felt like everything was improving daily. And then it all sort of leveled off. And in the past week, I've dealt with what feels like some setbacks. I haven't improved. In fact, it feels like I've gone backwards quite a bit. But I know (because logic and reason tell me so) that healing and "normal" don't just happen in a few days. But I'd be lying if I told you I don't wish they would.
Anyway…
The reason I'm sharing this with you is not for any poor, poor pitiful me stuff. It's just to let you know how life's disappointments don't have to define you. And they happen even to people, like me, who are always writing and singing about faith, hope, and love.
Plus…
It's extremely important to remember how none of your life's challenges were caused by some predetermined plan from God. Far from it. In fact, God wants each and every person on the planet to have perfect health. But sin keeps that from happening. But guess what?
Sin won't win
When you let Jesus in.
Stay tuned,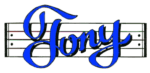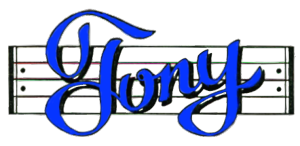 Get my Rhyme & Reason Podcast delivered (free) right to your player.
My books are also on Amazon.com or Apple Books
Grab yourself a cool tee
Or how about some music for kids