I got a real nice note, in the mail, from my cousin, Becky. She lives in Texas. And she was here in Colorado, with her family, a couple of months ago. But we didn't get together because she thought I still lived in the Denver metro area. And Elgielene and I moved to Colorado Springs a few years ago. Oh well. That's life sometimes. But the part of the note that really stood out to me was my cousin's different perspective.  

Get The Rhyme and Reason Podcast Delivered, Free Apple Podcasts | Google Podcasts | Spotify | Amazon Music | Android | Pandora | iHeartRadio | Stitcher | Podchaser | Podcast Index | Email | TuneIn | Deezer | RSS | More
It's kinda fun to see yourself from someone else's different perspective.
Cousin Becky said she and her brother and sisters always thought of my younger brother and me together. In other words, it was almost like they couldn't say my name without saying my brother's name. And I get that. My brother and I were connected maybe a little more closely than most back then. Because our parents split up when we were very young. So, the only person he saw, year 'round, was me. And the only person I saw, year 'round, was him.
I've mentioned it before. But in case you're new here, my brother and I used to take two train trips each summer. One from Houston to Kansas City at the end of each school year. And a return trip at the end of each summer.
On one of those train trips, when I was around 10 years old, I remember an encounter with an elderly lady in the dining car. The train had made its usual extended stop in Oklahoma City. And I remember looking out the dining car window, from the railway bridge, at what seemed like the back streets of the city.
It was all an adventure story to me. And apparently my wide-eyed wonder was visible.
As I recall, and I might be romanticizing it a bit because that was a long time ago, the nice lady seemed wealthy. And I remember she had a grown son with her.
As they passed the table where my brother and I sat, she looked down at me and smiled. And stopped. She turned to her son and told him to take a picture of me. "Look at those big, beautiful, blue eyes," she said. "Get a picture."
Her son took out his boxy camera and snapped a quick pic.
The nice lady stood there, smiling, for a couple more moments. Then, she patted me on the shoulder, and she and her son left the dining car. And, of course, I never saw her again.
See what a different perspective can do?
I start out reading a nice card mailed to me from my cousin. And I end up telling a traveling story. But I believe that's a tiny glimpse into the amazing design of the brain. God could've designed it to store only the information we need for survival. But from His loving perspective, He knew how awesome it would be to give us memories.
I hope you'll tell someone you love, today,
Something they will not soon forget,
A little something they can take through life,
A memory. A love vignette.
Stay tuned,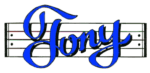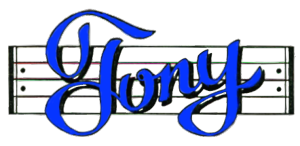 Get my Rhyme & Reason Podcast delivered (free) right to your player.
My books are also on Amazon.com or Apple Books
Grab yourself a cool tee
Or how about some music for kids