Podcast: Play in new window | Download
Tune In On iTunes Apple Podcasts | Google Podcasts | Spotify | Android | Pandora | iHeartRadio | Stitcher | Email | TuneIn | Deezer | RSS | More
A woman I know (a friend of mine) has a 17 year old son who just experienced the suicide of one of his best friends. And her son had already shown bouts of depression and anxiety with his life. Keep in mind, my friend is a successful business woman who's been raising three kids, on her own, for most of their lives. And she's provided a nice house in a great place…with all the modern trimmings. But the young man, like so many others his age, told her he's not sure he wants to be here anymore. "Here" being planet Earth. And, of course, that statement, has her deeply concerned and scared.
Depression and anxiety can be forms of selfishness.
And you don't have a "right" to those negative emotions. Because, especially when you live in a household with other people, your emotions don't affect only you.
But young people are consistently, if not constantly, bombarded with messages telling them to get in touch with their emotions. And to go wherever they lead. Because self-discovery is a singularly important journey. And no one should deprive you of yours.
To that I say…
Balderdash, blather, and claptrap.
Foolishness, hogwash, and hooey.
Flapdoodle, drivel, and nonsense.
Poppycock, piffle, and phooey.
The increase in teenage depression and anxiety and suicide is a direct result of Godless government education camps. And a culture that increasingly divides families and conquers them with false promises. All in the name of self-empowerment. And self-awareness.
But the first two people who followed that path toward self glorification brought sin and death into the world. Not only for them, but for every one of us who have been born in the six or seven thousand years since.
You can help people who are dealing with these issues.
But you have to be willing to let them know how their value isn't found in self. Not self-discovery or self-empowerment. And not in self-awareness.
You and I have value, in fact…eternal value, because we're made in the image and likeness of God. And He's the only true, sovereign source of eternal life. Without Him (and His love), you and I wouldn't exist. But WITH Him, we can not only exist, but we can live forever.
And because very few young people today are told any of this, their feelings of despair and hopelessness build up inside them. After all, if everything's all gonna end up in a dark, empty void one day, why put yourself through all the hassles of life. Right?
But when you know there's a Light at the end of this tunnel we call life, hope can fill you up and overflow from your heart.
And when you find out that Light is your Creator who loves you enough to take all the punishment for all your sin, so you don't have to, joy can replace all those negative emotions.
What about you? Do you know anyone who's going through what my friend is? Or do you have young people in your life who aren't sure they want to "be here anymore?" If so, what are you gonna say to them? Today.
Stay tuned,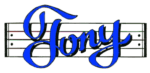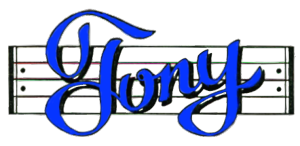 Get my Rhyme & Reason Podcast delivered (free) right to your device.
My books are also on Amazon.com or Apple Books
Grab yourself an un-cool T-shirt
Or how about some music for kids