Get The Rhyme and Reason Podcast Delivered, Free Apple Podcasts | Google Podcasts | Spotify | Amazon Music | Android | Pandora | iHeartRadio | Stitcher | Podchaser | Podcast Index | Email | TuneIn | Deezer | RSS | More
Sometimes people ask me why I spend so much effort writing "Christian stuff" instead of just writing "more popular music." And the short answer is, because there's so much of the "popular stuff" that's anti-God. So, there's an urgent need to offset it with strong Christian words and music.
The longer answer is "Christian stuff" will last a lot longer.
Or at least consequences and results will. Because if I sing yet another "love song" maybe somebody (or even lots of somebodies) will get in a better mood for a little while. But then, because feelings change, it can all fade away into obscurity.
But what if I write and sing a song about the truth of God's love. And what if somebody hears it and decides to look into this whole "Christian stuff" a little more deeply. And what if that person says, "Yes, the evidence is clear. There truly IS a Creator who loves me. And He truly DID die and rise from the dead to take my punishment. And I truly want the eternal life He promised me."
Yeah. What if that happened? What would that mean?
Eternal results for a little time invested at my keyboard and computer recording software. And no top 40 results or streaming services or YouTube plays will ever equal even a drop in the bucket compared to that.
So, while there's nothing evil or wrong about writing typical pop music, it's a temporary fix. An empty bag of tricks. And it's eventually gonna be a faded, forgotten melodic path leading to nowhere.
But maybe nowhere is where you'd rather be.
If so, you should know, it's not OK with me
Because I'd rather see you truly happy
In the only life you can live eternally.
Stay tuned,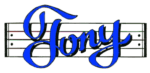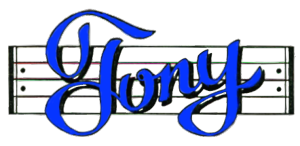 Get my Rhyme & Reason Podcast delivered (free) right to your device.
My books are also on Amazon.com or Apple Books
Grab yourself an un-cool T-shirt
Or how about some music for kids