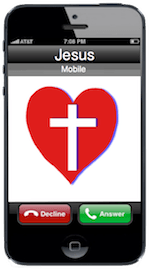 When you're called into fellowship with Jesus, consider it a blessing and a responsibility. And answer the call with confidence.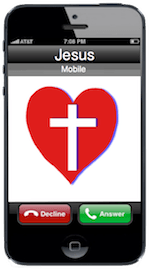 The problem is…most decline the call. Most. And that's such a shame. Because, when you consider the awesome gift Jesus bought for you…and He wants to give you…why would you rather turn that down?
Imagine…eternal life in paradise…where you'll never fear death and dying again. Imagine getting to work on your wonderful talents forever. Imagine living in a place where no one wants to take your possessions, hurt your loved ones, or kill you. Well, it's a real place. And it's a place where "you come short in no gift" and where Jesus will "confirm" you and where you'll "be blameless".
There is almost infinitely more evidence that Jesus existed and was (and is) who He said He was than there is for your own existence. Even in His dying moments He confirmed "paradise" to another man on a cross next to Him. This eternal life in paradise that Jesus talked about is offered through…amazing Grace.
I'm so grateful to God for His tender mercies. I need that amazing Grace. And if you've found it, too… …then, like Paul said to the Corinthians: "I thank my God…for the Grace of God which was given to you by Christ Jesus".
And if you haven't discovered and received this amazing Grace, I want you to be fully aware that you won't be able to tell God you were never called into fellowship. Please believe me…He may say something like, "I called you into fellowship many times…and each time you declined".
Don't let yourself get caught in that position…especially when it's so easy to avoid it. Just accept "the call".
In Christian Love"

P.S.  I really appreciate your support here on my website. Here are some other awesome ways you can keep my words and music flowing.
Get my ebooks for kids on Amazon.com or Smashwords
Subscribe to my Podcast
Circle me on Google +
Like my fan page on Facebook
Follow me on Twitter
Watch my videos on YouTube
Subscribe to this blog