Branding Yourself a Christian
Last week I read an article about business brands. It mentioned how you should seriously consider branding yourself…because if you don't someone else will. Well, I'll let you in on a little secret I've observed…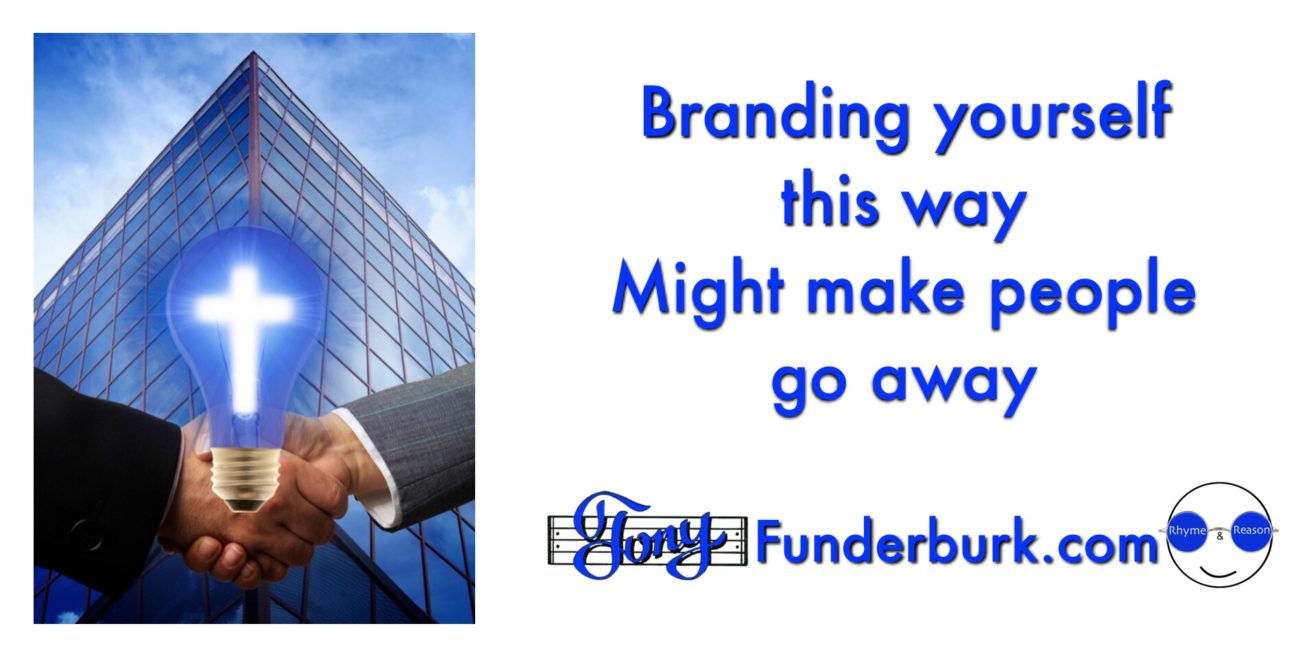 Sometimes branding yourself brings out other branding irons.
When you brand yourself a Christian, for example, most people in the world form an immediate opinion and dish out their own brand for you. I've been called "arrogant" and "bigoted" and "a nazi" and "ignorant" and "old-fashioned" and many more. Many times those labels (or brands) came from "friends and family".
Most of the time branding yourself a Christian means losing "friends" and losing to your more "tolerant" competition. At least if you're not willing to compromise your true, Christian faith. And I'm not.
I know there are still plenty of people (business owners, entrepreneurs) out there who appreciate the Christian values applied to business. Even if they don't outwardly admit how much they appreciate someone not lying to them or about them. Or working with someone who won't steal from them. Even if they're not Christian.
Boost your brand boldly.
So, if you're a Christian doing business in this more "tolerant" and "accepting" world of ours, don't be surprised, as you're branding yourself, when people make fun of or refuse to work with you. In fact, take it as a compliment…a sign that you're on the right track.
More importantly…you're on the right team.
Have you been branded?
---
Share my rhymes and reasons with your friends and family. Choose one or all of these ways…
Jump on the one-of-a-kind Rhyme and Reason Bandwagon
Buy, read, and share my ebooks on Amazon.com or Smashwords
Subscribe to my Podcast on iTunes – OR Google Play OR Player.fm  OR Stitcher
Connect with me on LinkedIn
Circle me on Google +
Follow me on Twitter
Watch my videos on YouTube
Find me on Facebook
Or choose any of the social media links below
Stay tuned,