So, Tony…was the balloon sinuplasty fun?
Oh yeah. If you're looking for something to do on your next vacation, let me suggest taking a nice balloon sinuplasty ride. Because it'll be a vacation you'll never forget.  

Podcast: Play in new window | Download

Balloon sinuplasty has a fun ring to it, right?
Yeah, about as fun as kissing your mother-in-law on the lips.
But seriously, considering the surgery involves a doctor poking stainless steel instruments, a small balloon, and a suction device into your face, it's not unbearable.
And by "not unbearable" I mean a human body can bear it. Otherwise I wouldn't be here to write about it today. But I feel pretty sure the numbing agents make all the difference. I can't imagine taking the cowboy movie approach to dealing with the pain. Because I don't think biting on a bullet with a belly full of booze would have done the trick.
And just in case you think you might be missing out on the fun, let me share a couple of things with you.
First, the doctor sprays a few pumps of a numbing agent up your nose. And this is done in the safe room. Shortly after that you go into the, shall we say, not-so-safe room.
And in that second room the fun really starts. Oh, before I go any further, I should let you know I opted for mild sedation. Because I don't do well with the total knockout anesthesia. Anyway…in the second room the doctor takes out the big guns. And by big I mean you take one look and wonder how that's gonna fit down your nose and deep into your face.
But the tools fit. And here's how it went.
The doctor said, "OK, we're gonna numb you some more. And you're gonna feel a slight pinch."
Yeah, that was actually true.
After a few more of those pinches, the doctor said he was starting the procedure.
And that's when I closed my eyes, said my prayers, and laid completely still. I gotta say, the noises I heard were noises you never want to hear coming from your face. First, the tugging. Then, the grinding. And worst of all the cracking sound when the balloon inflates.
Who wants a beer? Have you tried the guacamole?
Anyway…after about ten years it was all over. And they raised the chair back up, let me get my bearings, and made sure I left the unsafe room, safely.
My beautiful wife drove me home. And we lived happily ever after.
Until the numbing agents wore off. But I'll leave that for another time. Don't wanna drop all the fun on you all at once.
Suffice it to say it is rough.
And doing this once is enough.
Stay tuned,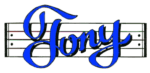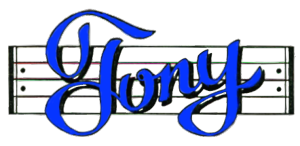 My books are also on Amazon.com or Apple Books
Grab yourself a cool tee
Or how about some music for kids