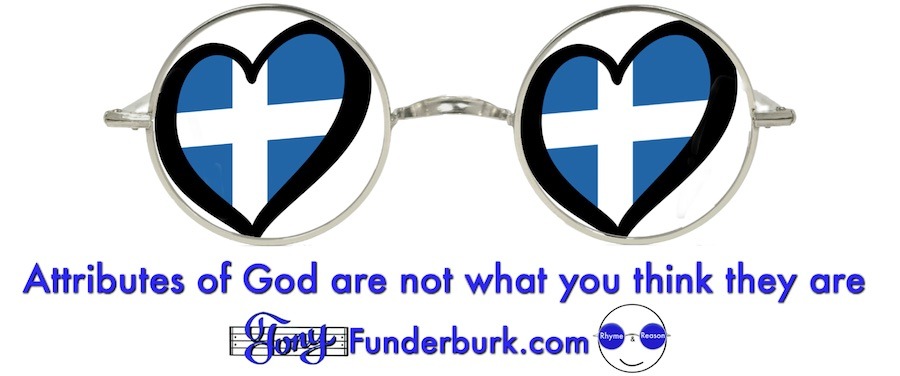 The Actual Attributes of God
If you do an online search for the attributes of God, you're liable to find what one pastor calls the "omni's and the im's". You've probably heard of them…omnipresent, omniscient, omnipotent…immutable and impassible. Those are some impressive (pun slightly intended) attributes. But they don't truly represent the God of the Bible.


Get The Rhyme and Reason Podcast Delivered, Free Apple Podcasts | Google Podcasts | Spotify | Amazon Music | Android | Pandora | iHeartRadio | Stitcher | Podchaser | Podcast Index | Email | TuneIn | Deezer | RSS | More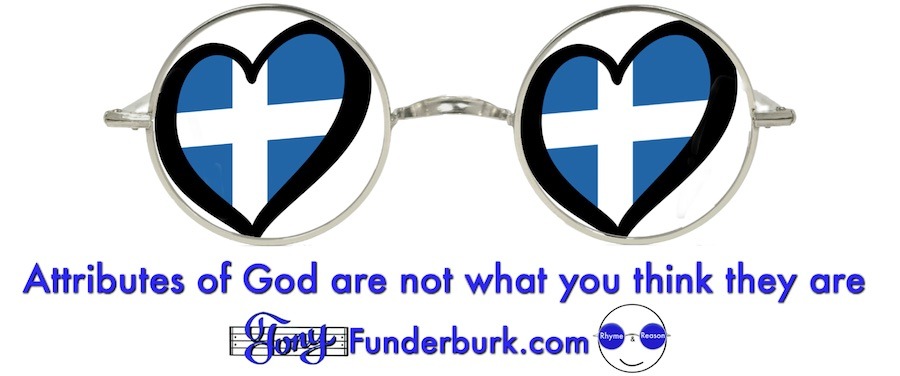 Wouldn't you prefer the attributes of God to be connectors and not dividers?
So would God. He shows us, throughout His word, how much He wants us to be with Him. And He says those who reject His Son won't be with Him. They'll be somewhere, forever, where God will not be present. Hmm, that sort of rejects the omnipresent thing.
And here's something God said to and through a prophet named Jeremiah: "…they have also built the high places of Baal, to burn their sons with fire for burnt offerings to Baal, which I did not command or speak, nor did it come into My mind." Don't take my word for it. Click the link and go read it for yourself. And it definitely shoots down the old omniscient notion.
As for omnipotence…Jesus did not possess that attribute as he hanged from the cross for you and me? So, the idea of unlimited power,    able to do literally anything doesn't fairly represent our Creator. And Jesus hanging on the cross leads me to the first "im".
Don't you think Jesus dying on the cross was a HUGE change from anything God had ever done? And let's not forget the fact that He became a little baby in a human mother's womb…and then a man. He'd never done that throughout all of His past existence. Those are massive changes. And since He's a man forever, now, still another gigantic change. Sorry, that's not immutability.
And guess what? God is full and overflowing with passion. He's a real person. Not a stone god or idol. Literally, all through the Bible, you can see His passion for and toward us, His creations. And the crucifixion…have you noticed how, through the decades, it's called The Passion? I mean, c'mon, Jesus was so distraught over the idea of His upcoming separation from God the Father, He sweat blood as He prayed. An impassible god would not…and could not…do that. So much for the "im's".
It's infinitely more comforting to think of the connecting attributes of God.
And to know He's alive, and that He became a man in order to intimately relate to our suffering and connect with us personally. Most of all…to know He's so good and righteous and He loves us enough to give us eternal life. Just for believing and trusting. It's such a humbling feeling to know the greatest Person in existence wants me to be with Him forever. And that's why I wrote this song…
Our God is Living, Personal, Relational, Good, and Loving
The world is obsessed with death and dying.
They're drowning in bitterness and crying.
It's such an awful shame.
They could call upon the name of Jesus.
As followers, we say,
We know He's the only Way that frees us
From the sins we hide deep inside.
They can't please us.
Our bodies become the dust that scatters.
If that's it, then nothing really matters.
We may as well give in
When we feel the world begin to seize us.
Who needs all that guilt and blame
You get, calling on the name of Jesus.
But it's not like that. It's a fact…Jesus sees us.
He's living and He's life…He's personal to talk to,
Relational with every son and daughter.
He's good and so much more. He's loving to the core.
Jesus is the Living Water.
And each time a soul is saved, all the angels, above, sing…
"Our God is living, personal, relational, good, and loving."
Our souls know infinity is calling.
But temptation can keep our spirits falling.
So, we need to fix our eyes
On the true, eternal prize of Jesus.
When we stand before the throne,
He knows our lives, alone, won't appease us.
No, we need the blood of the Lamb.
We need Jesus.
© 2009 Tony Funderburk
Stay tuned,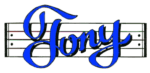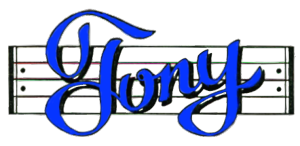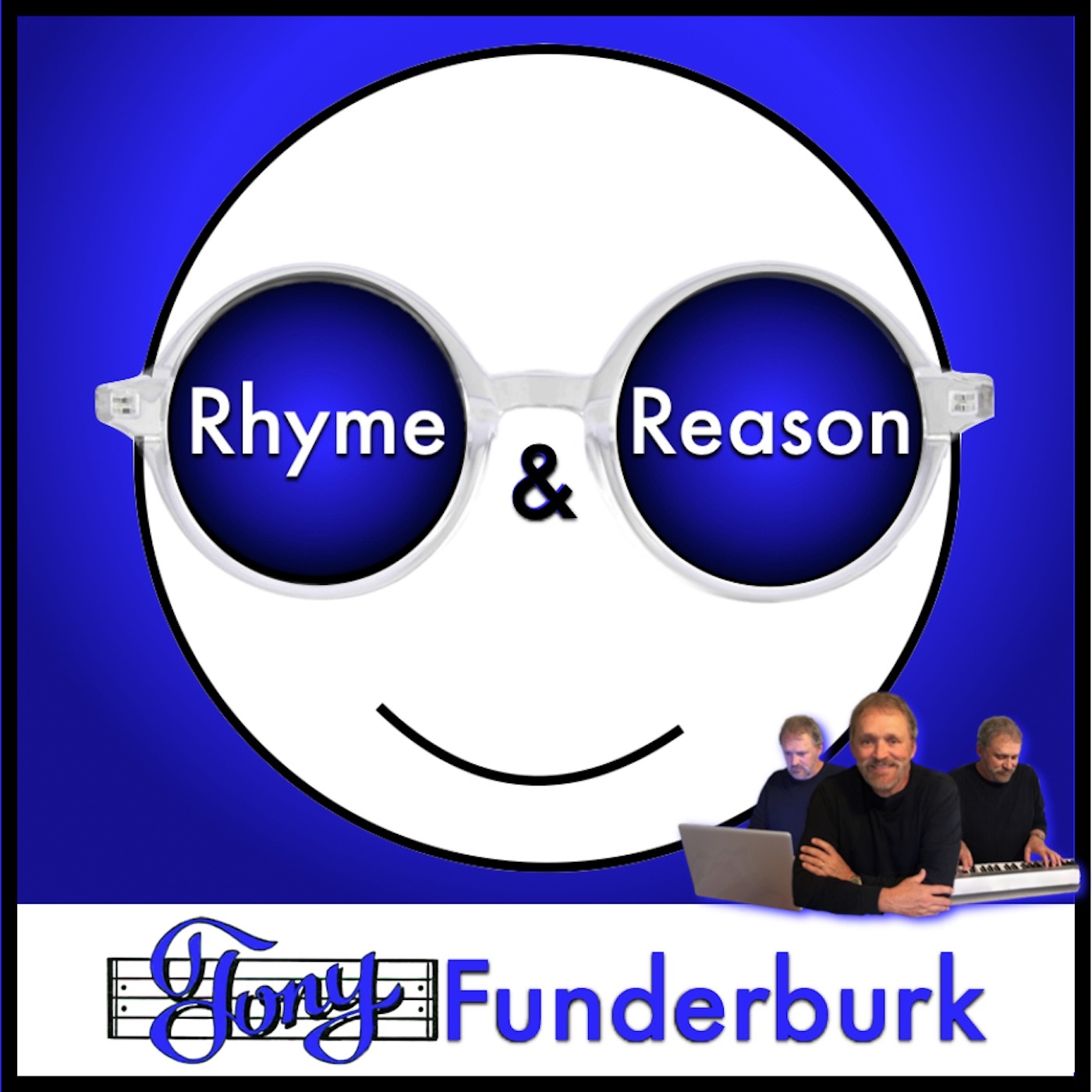 Rhyme and Reason with Tony Funderburk
Tony Funderburk
In each episode of the Rhyme and Reason Podcast, Tony Funderburk shares how life makes sense because God made you. He's the author and publisher of 34 books for adults and kids and a songwriter with hundreds of songs to his credit. Get some free songs and a book for kids by jumping on the <a href="https://www.tonyfunderburk.com/bandwagon/">Rhyme and Reason Bandwagon</a> today.
Discover my ebooks on Amazon.com or Smashwords
Subscribe to my Podcast on iTunes – OR Google Play OR Player.fm
Follow me on Twitter
Watch my videos on YouTube
Find me on Facebook