I was recently did another podcast interview with a young guy named Pablo Acosta. His fairly new show is called Benchin in the Kitchen. And I confess I don't know what that means. But I picture resistance training with a set of weights. Of course, I could be way off. But that doesn't matter. Pablo is a guy with an obvious heart for the Lord. And he said some nice things about me. So, he can call his show whatever he wants.
"An amazing episode with a brother in Christ that has the following ministries: Book Builder – Podcast Publisher – Music Maker – Word Worker in Colorado Springs – Host of THE Rhyme and Reason Podcast. I met this amazing person through Audry.io website where I got to hear his podcast and I was inspired to bring him in. From the amazing music, books, and podcast to woodworking this brother glorifies God in every step. To listen to his podcast click here: https://www.tonyfunderburk.com/rhyme-and-reason-podcast/ To see and listen to his music and books click here: https://www.tonyfunderburk.com/"  

Podcast: Play in new window | Download
Tune In On iTunes Apple Podcasts | Google Podcasts | Spotify | Android | Pandora | iHeartRadio | Stitcher | Email | TuneIn | Deezer | RSS | More

This episode with Pablo was another podcast interview with an eternal perspective.
I like knowing there are still some younger people out there who are willing to sacrifice time and resources to talk about God. And to share His message of hope and eternal life. Because every generation needs to know that.
Pablo's description of his podcast says, "A podcast about Christian men and women that exercise and feed their faith daily. We are here to provide insight into their daily routines that keep them connected to the vine with the hope that you may receive wisdom and inspiration ro pursue Jesus daily. Holy Spirit driven and inspired."
That's a noble aspiration. And I wish Pablo continued growth in wisdom and discernment. And I hope his efforts help many more people understand there's more to life than this busted up old world.
Listen to the whole Interview with Pablo and me and leave him a 5 star review so he can reach more people.
Stay tuned,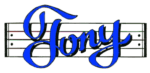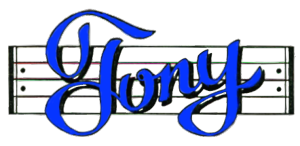 Get my Rhyme & Reason Podcast delivered (free) right to your player.
My books are also on Amazon.com or Apple Books
Grab yourself a cool tee
Or how about some music for kids