Podcast: Play in new window | Download
Tune In To Rhyme and Reason Apple Podcasts | Google Podcasts | Spotify | Amazon Music | Android | Pandora | iHeartRadio | Stitcher | Podchaser | Podcast Index | Email | TuneIn | Deezer | RSS
Paramecia don't become parakeets. And an amoeba will never be an ambulance driver. Not in a million, trillion years. Because changes like that don't happen. Not by accident. Not on purpose. And certainly not accidentally on purpose.
Accidentally on purpose used to be a joke, when I was a kid.
But we didn't imagine how serious that whole "accidental" thing would be. We were just kids playing around with words. Then, one day the kid stuff disappeared. And words started to mean so much more.
And I learned I was like none of the other creatures on Earth. Then, I discovered there is a God who loves me. A Creator who made me in His image and His likeness. But even then I didn't fully realize what that meant. I had no idea there would be so much scientific evidence to prove the existence of a Designer.
But I was thrilled when I found out more about how we all got here. Because, without a Creator, all this creation doesn't make sense. There's no purpose. Accidentally or otherwise. And like I've said for years…
If matter's all there is, then nothing really matters.
But atoms and molecules and protons, electrons, neutrons, enzymes, and amino acids aren't the actual foundational building blocks for life. Life is here as a result of infinitely complex information. And that information comes from THE living, loving Creator. It makes me accidentally on purposefully glad I'm a…
Child of the Living God
I am not a silly chance…
Not a random circumstance.
I am not a lucky dance
In an accidental place.
I am not a spark of light
That evolved from darkest night.
If you say I did, I might
Have to make a funny face… 'cause…
I am a child of God…child of the Living God…
The One who spoke and made the universe.
I am a child of God…child of the Living God…
The One who saved me from my sinful curse.
(repeat)
I did not come out of slime.
That would take way too much time.
You can clearly see that I'm
A whole lot more than simple dirt.
Take a closer look and see
Information runs through me
From The One Who sets me free.
Listen now to my alert…
Chorus
© 2010 Tony Funderburk
Stay tuned,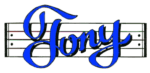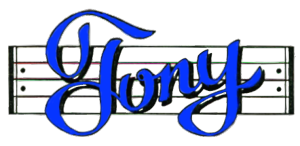 Get my Rhyme & Reason Podcast delivered (free) right to your device.
My books are also on Amazon.com or Apple Books
Grab yourself an un-cool T-shirt
Or how about some music for kids