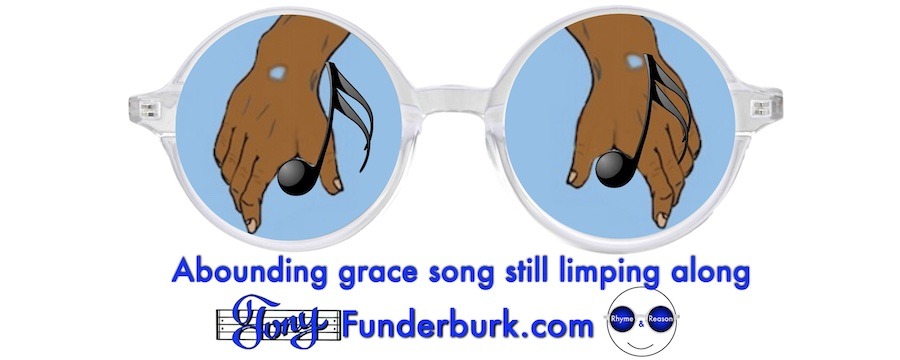 About 5 years ago I had an idea for an abounding grace song. So, I did what I always do. I wrote the lyrics. But there was still something missing. In fact a couple of things still missing.
Seems like an abounding grace song would need music.
Right?
Yeah, that's usually how it works. Words and music make a song. But I didn't put the words to music. So, the words sat on my external hard drive. And I added them to one of the articles here on the website. But I still didn't add music. What's an abounding grace song without music? Duh. It's just a poem, dude.
OK, fair enough.
And it's not like I think I have forever to finish the song. In fact, who knows which day or hour will be my last. But I DO know every day is an opportunity to seek the wisdom that leads to eternal life.
And I know I've been given the freedom to choose. Life. Or death. Of course, I don't mean this brief life and death scenario going on here on earth every day. I mean eternity. The fullness of forever. You and I already started our journeys through eternity. But we can't experience the fullness of it in this space/time continuum.
Thankfully, we WILL experience it.
Well, sadly, most people won't be thankful for their location. But you can rest assured they'll be exactly where they chose to be. Torment. Or paradise. And the paradise only happens because of…
Abounding Grace
If this was the last day of my life…
If this was the last sunrise I'd see…
I'd still thank the Lord for my days
And His abounding Grace to me.
If this was the last thing that I wrote…
If this was my final poetry…
I'd still thank the Lord for His word
And His abounding Grace to me.
If this was the last time I could pray…
If this had to be my closing plea…
I'd hope you could say, "I love the Lord
And His abounding Grace to me."
© 2017
Stay tuned,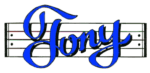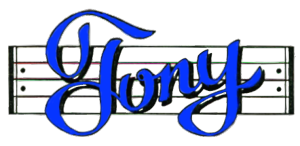 No-cost, low-cost, and premium ways you can help me spread the Word…
Tell everybody you know to Jump on the Rhyme and Reason Bandwagon
(emails with good stuff for Fa-Ree)
Get my Rhyme & Reason Podcast delivered right to your device. (also Fa-Ree)
Get digital Bible stuff from the same company I do.
My books are also on Amazon.com or Apple Books
Grab yourself an un-cool T-shirt
Or how about some music for believers, dreamers, and thinkers