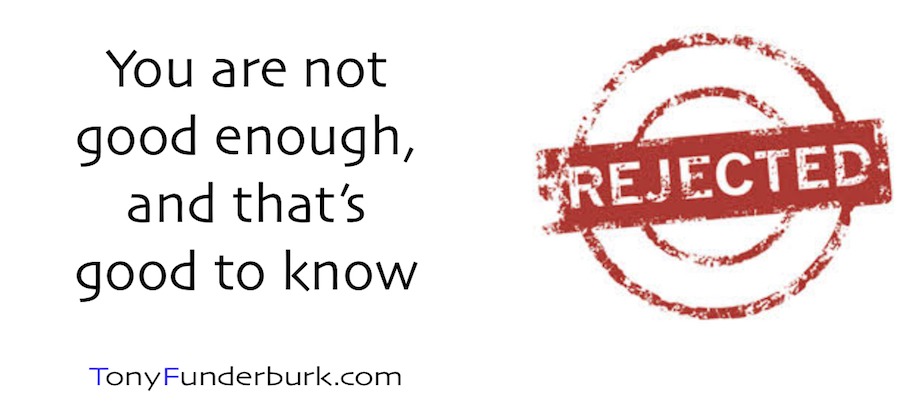 When you realize you are not good enough to live forever,
your life can change forever.
It's tough, sometimes, to find out there's something you love and enjoy, but you are not good enough to pursue it. Have you ever found yourself in that boat? I remember multiple things like for me. The first real letdown was when I wanted to be on the football team in high school. Family circumstances always kept me from being able to attend spring or fall training for sports. But during my freshman year I just knew I could somehow find a way to make the team. It didn't happen, and I was extremely disappointed. Time passed, and I eventually thanked my lucky stars I never made the team. But at the time, it was hard to take. Do you have a similar story?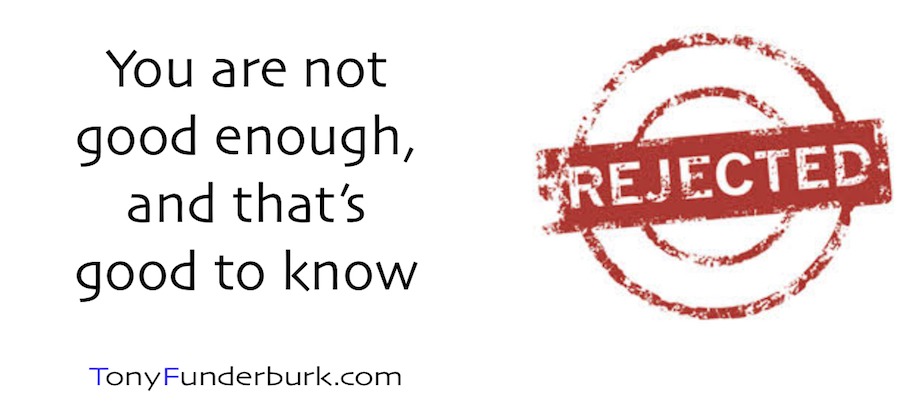 There's another part of life you'll come to terms with…one way or the other…and you'll discover, once again, you are not good enough. But that discovery can have much more dramatic and dire consequences. It won't be simply a matter of disappointment. It'll be a matter of eternal torment versus eternal bliss.
Some people think they can make it to Heaven by being "a good person". But here's the thing…God has the key to Heaven. It's in the hand of His Son, Jesus. And God's standard for living eternally in Heaven with Him is 100% perfection 100% of the time. Can you say you've been that good? I can't. I'm not even close. I don't think I'm even in the top 80 percentile. You may be in the top 1 percentile, but you still miss perfection by a country mile. Only one person who ever lived on earth ever reached that unreachable mark of !00% perfection for 100% of His life. Yep…Jesus.
And since the key to Heaven is in the hand of Jesus, it's important to know how to get Him to hand you the key. The secret is in your attitude. If you have an attitude of gratitude for what Jesus came to earth to do…and if you realize He came here to do it for you…you will find you are not good enough, and you don't have to be. You can be a child of the one true, living, loving God by trusting that His Son took your eternal punishment. That's all…believe and trust. Will you do it today? Don't wait, because one day you'll see Him…
Face to Face
When we're born into this world,
We're empty-handed.
We can't speak, and we can barely even see.
As we grow we see this life,
In which we landed…
Is a thread of well-designed complexity.
Each and every one of us
Had a beginning…
And so very small a spark of life sufficed.
Then we turned away from God
And started sinning…
And that put us face to face with Jesus Christ.
Face to face with Truth…face to face with Life.
Yeah, the Way to paradise is face to face
With the One who died and who lives inside.
Jesus Christ even loves us face to face.
When we leave this world, we're
Leaving empty-handed.
We can go to that eternal, perfect place.
When we make the choice of Life,
We won't be stranded.
And we'll get to see our Savior's loving face.
© Copyright Tony Funderburk 2010
Stay tuned,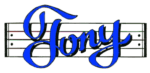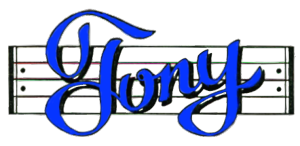 P.S.  Your support for my Words and Music means the world to me. Please share them with others. Here's how…
Discover my ebooks on Amazon.com or Smashwords
Subscribe to my Podcast
Circle me on Google +
Follow me on Twitter
Watch my videos on YouTube
Find me on Facebook
Or use the social media links below