Podcast: Play in new window | Download
Tune In On iTunes Apple Podcasts | Google Podcasts | Spotify | Android | Pandora | iHeartRadio | Stitcher | Email | TuneIn | Deezer | RSS | More
Yacht rock. Of course, I had no idea I was listening to music from that genre. And that's mainly because it wasn't called yacht rock at the time. Plus, to be completely transparent on this matter (as is the odd trend these days), I never heard of that term until this morning.
Yacht rock is supposed to be the "West coast" sound of the 70's and early 80's.
And apparently it has its own channel on streaming services like Spotify and iHeartRadio, etc. So, I'm obviously behind the times. Because I didn't know any of that until today.
But anyway…back to my story…
It was September of 1977. Still enough warmth to be able to drive with the windows down. And yet cool enough to make you appreciate life with exhilaration. Like the shimmering gold of the wheat fields with the pink, yellow, and white blooms of the towering Hollyhocks around the edges. And the ever present hawks, patiently perched on telephone poles or lines or limbs as they looked for lunch.
Yeah, it was that kind of Kansas day.
And I had just bought a brand new cassette of a brand new release from the band, Steely Dan. Their new album, titled "Aja." (pronounced just like Asia) And since there was a 30 or 40 minute drive from "the city" back to my small town digs, I had plenty of time for listening to some new tunes.
As the cassette rolled through the tunes, my ears were hooked. Not just the cool instrumentation. But also the clever, yet vague, lyrics. Like on the title tune. With lines like "Up on the hill, People never stare, They just don't care, Chinese music under banyan trees 
Here at the dude ranch…Above the sea." Yeah, I'm guessing only the writers know exactly what that meant. But the lyrics fit the tune like a glove.
Short verses, followed by the catchy chorus, sung to engaging chord progressions. Not the usual Top 40 predictable hits. The third verse from Aja said, "Up on the hill…They think I'm Ok… Or so they say. Chinese music always sets me free. Angular banjoes…Sound good to me."
See what I mean? Angular banjoes.
Yeah, I enjoyed that new Steely Dan cassette over and over. I'd been a slight fan of theirs after I heard "Reelin' In The Years," a song Christopher Cross sang as my high school prom. Remind me to tell you about that some time.
But…and if you've followed me for a while, you might have guessed there'd be a but…
It's always disappointing, but no longer a surprise, to hear talented and intelligent musicians, open their mouths and show how stupid they are. And Donald Fagen, the remaining founding member of Steely Dan, is no exception to that.
In an interview with Rolling Stone magazine, around five years ago, he was asked, "You've said 'Mary Shut the Garden Door' from Morph the Cat was about what happens when 'a thuggish cult gains control of the government.' Did you predict Donald Trump?"
And he replied…
"Not specifically, but, as proved by a British study, all those right-wingers suffer from an enlargement of the amygdala in the lower brain. It makes them paranoid and aggressive. Hopefully, there will be a corrective surgery for this in the near-future (if we make it to a near-future)."
"Paranoid and aggressive."
This from a guy who was arrested and charged with domestic violence for shoving and bruising his wife…when he was 67. But I'm sure it was just a result of some itis or ism.
Yeah, I've been a big fan of yacht rock. And I've been accused of writing and singing songs in that genre. But I'm almost always diametrically opposed to the worldviews of the famous, and commercially successful, yacht rockers.
It's kinda like I'm playing the harp in an orchestra of angular banjoes.
Stay tuned,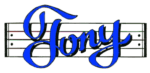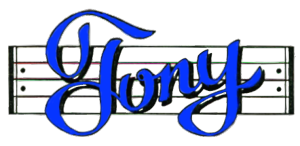 Get my Rhyme & Reason Podcast delivered (free) right to your device.
My books are also on Amazon.com or Apple Books
Grab yourself an un-cool T-shirt
Or how about some music for kids