This is better than performance enhancing drugs
When you wanna make your workout even better, skip the performance enhancing drugs. Because they can wreak havoc with your body. And why deal with all those negative side effects when you enjoy the positive side effects of amygdala hugs? That even sounds more funner. Right?  

Podcast: Play in new window | Download

And, to me, just saying "performance enhancing drugs" sounds dangerous.
But maybe that's just me. Because there are tons of people who still insist on taking them when they work out. And I hope, for their sakes, they don't have to deal with life-threatening side effects later on.
"Ok, sure, Tony. But where do I find these so-called amygdala hugs you mentioned?"
Well, I don't wanna brag (well, maybe I'll brag a little), but one source is right here on my website.
"Oh man! I knew it! You're trying to sell me something."
Oh…now don't be like that. I have lots and lots of free amygdala hugs. Yeah, I have some you can buy, too. But you don't have to. So, look around. And if you don't see what you want, just ask. We'll be glad to help you find some.
"Ok, now you're just being elusive, Tony. You haven't even explained what amygdala hugs are."
A-ha! That's pretty important to know. Right?
And I'll tell you right now, it's something I made up. But it's still sort of a real thing. Because the amygdala is the area of your brain that processes emotion. And guess what can surround that area like nothing else. Ok, I won't make you guess. It's music. Yeah!. Who knew? (Well, I did, and that's why I'm sharing it with you.)
Anyway…
Studies that go back as far as 1911 show how music can soak through the amygdala and cerebellum areas of your brain. And, as a result, you can boost your workout, not to mention your mood…although I just did. Then, you might see as much as a 15% increase in endurance and performance. With no negative side effects.
Wow! Is evolution great or what?!
Hardly.
You and I were designed to be able to respond positively to music. And music was invented by someone who loves us way more than we love ourselves. So, amygdala hugs are just another one of the zillions of ways God expresses His love to us. And I hope you listen to some of your favorite music today, enhance your performance, and enjoy some closer connection time with your Creator.
Living a life that is empty of joy
Can be no more than living in pain,
But a life that is filled with music and love
Can be relived again and again.
Stay tuned,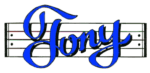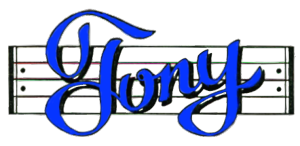 Get my Rhyme & Reason Podcast delivered (free) right to your player.
My books are also on Amazon.com or Apple Books
Grab yourself a cool tee
Or how about some music for kids