Podcast: Play in new window | Download
Tune In To Rhyme and Reason Apple Podcasts | Google Podcasts | Spotify | Amazon Music | Android | Pandora | iHeartRadio | Stitcher | Podchaser | Podcast Index | Email | TuneIn | Deezer | RSS
I'm a word nerd. And I'm certain I was born that way. So, you need to just love and understand me. And accept me for the identification I choose for myself. OK, now that I've gotten that heated rant off my chest…I only brought it up because of an online dictionary. I just got off the Merriam-Webster website where I found the word of the day. And I wasn't even looking for it.
I was actually there to compare a definition of a word I had just looked up on my computer's dictionary app. But when I tapped into Merriam-Webster's site, right there at the top, it said:
Word of the Day and Words At Play
No, I'm not kidding. They rhymed their links. And that's not all. Just a little further down the page, they had a link that said, "Word nerds! Save words plus keep track of all your lookups."
But why am I making such a big deal out of this? And who cares what a dictionary website says anyway? Right? Well, it's like your computer and devices know almost as much about you as you know yourself these days. And they serve up stuff you thought you only thought about. And because your mind was already on the subject, you click the links.
It's digitally freaky is what it is.
Of course, I'm kidding (mostly) about the Merriam-Webster website. Because they're a dictionary. So, naturally they'd be all about words. Even the word of the day. And words at play. And word nerds.
But there's a whole lot of that behind-the-scenes "listening" going on. If you think not, then either you don't have a smartphone or computer connected to the internet, or you just haven't noticed it yet.
And the "listening" part got me thinking about the difference between human listening and God listening. And that difference boils down to one word.
Grace.
That word sums up the glory of God and the shortcomings and failures of man.
Because God hears what we humans say, every day, and He still offers the Grace of eternal life to anyone with the humility to ask for it. You and I have done nothing, and never do anything, to deserve it.
But God doesn't listen to you with an agenda to trip you up or sell you something. He hears with a pure heart. And He wants us to have that, too. So, the only commandment He makes, during this dispensation of time is to love.
Wow, who'd have thunk that my dictionary lookup, of an entirely different word, would lead to this short message about Grace and Love?
No other doctrine or fable, no genealogy
Compares to creation, with love, cosmology.
So, I turn to the Lord of all understanding
With the goal to do this one thing He's commanding.
Love.
Stay tuned,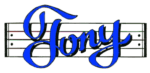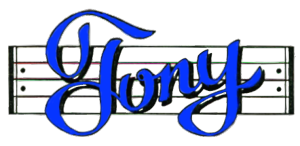 Get my Rhyme & Reason Podcast delivered (free) right to your device.
My books are also on Amazon.com or Apple Books
Grab yourself an un-cool T-shirt
Or how about some music for kids