Memories of the Windy Saddle
I remember, almost eight years ago, Elgielene and I had lunch in a little downtown spot in Golden, Colorado. It was called the Windy Saddle Cafe. Small town atmosphere, fresh made food, and good coffee. As we waited for our food, that first time, we checked out the place. It even had a place in the back where small kids (little buckaroos) could play with toys. We enjoyed our lunch, and sometime later I wrote a song for the place.  

Podcast: Play in new window | Download
Tune In On iTunes Apple Podcasts | Android | Email | Google Podcasts | Stitcher | TuneIn | Spotify | RSS | More

And I even played music for the Windy Saddle Cafe night crowd.
Yeah, the owner liked the song, when I sent her a link to listen to it. And she invited me to play on a Saturday night. They had a large group of mostly families with kids. And we invited some of our friends. So, it ended up being a nice, little concert. Of course, I played the windy saddle song. Three times as I recall. Because it was requested. Not because I'm vain.  🙂
The reason I bring it up, eight years later, is, coincidentally the restaurant popped up in search results when I was looking up something only slightly related. Naturally I had to click the link. And when I saw the website, it made me think of those moments.
Nice thoughts. And here are the lyrics to the song. Plus, tune in to the Rhyme and Reason Podcast and you can hear it.
Windy Saddle
As the breezes blow 'cross the canyon trail
And the half moon smiles just a half a smile…
I can see a place where I'll make my camp
And it's up ahead just a half a mile…
Well, my horse is tired, but then so am I
And a million leaves start to serenade.
But I can't bed down till the work's all done
And the beans are cooked and the coffee's made.
I can see a dip in the mountainside
Where the wind shakes the pines like a rattle,
But no matter where I roam or ride
I dream best in the cool windy saddle.
Now, the night falls low on the paintbrush blooms,
And the campfire light fades to ember glow…
It's times like this that caress my soul,
And I know that I'll always remember so.
(chorus)
But no matter where I roam or ride
I'll come back to the cool, windy saddle…
© Tony Funderburk 6.11.12
Stay tuned,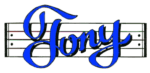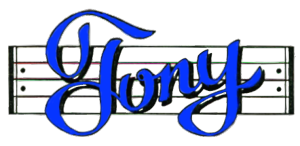 My books are also on Amazon.com or Apple Books
Grab some Merch
Or how about some music for kids
Don't forget to tip your RhymeTender on the way out.
Subscribe to
Rhyme and Reason with Tony Funderburk
Or subscribe with your favorite app by using the address below