"Why is love so hard?"
Wow. I've heard that question so many times. In real life. And in movies, tv shows, and talk shows. But most people who ask, why is love so hard, actually don't have a clue what love is. So, it's only an empty concept. And they never reap the benefits of true love.


Podcast: Play in new window | Download
Tune In On iTunes Apple Podcasts | Google Podcasts | Spotify | Android | Pandora | iHeartRadio | Stitcher | Email | TuneIn | Deezer | RSS | More

Maybe you do amazing things and still ask, "Why is love so hard?"
Maybe you've been able to move mountains of obstacles and you've created successful businesses. Great. But even if you build up unimaginable riches, if you don't have love, you have nothing.
"Well, I've donated my time and money to help the poor and hungry, Tony."
Awesome. But if you do those things without love, no big deal. I'm not impressed. Especially if you bragged about it on Facebook or Instagram. Or fill in the blank with your favorite social media channel.
But you wanna know what WOULD impress me? Hope so, 'cause I'm gonna tell you.
If you've suffered through difficult relationships and you were able to still be kind, I'd say you know a little something about love. And if you've ever done something wonderful for someone and never told anyone, you probably know about love. Plus, if you prefer to behave respectfully, not allow yourself to be provoked, think good thoughts, and be glad when you discover truth, boom! You know a little something about love.
People come and go.
Life on earth is here today, gone tomorrow. Cities and towns grow and fade. And even empires rise and fall. But true love never fails. Like one of my favorite quotes says, "And now abide faith, hope, love, these three; but the greatest of these is love."
By the way, love is not a weakness. And it's not just a feminine trait. The manliest man who ever lived knew how to love better than any other person who ever lived. And He laid down His life for His friends to prove it.
All for love…
That elusive commodity
All for love…
That perpetual oddity.
So, I do it all for…
I do it all for…
I do it all for love.
Stay tuned,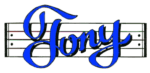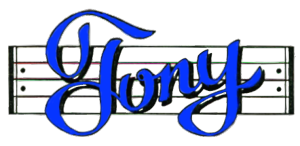 My books are also on Amazon.com or Apple Books
Grab some Merch
Or how about some music for kids