Back in the late 90's I started a fairly long run of playing music in the casinos in the mountains outside the Denver metro area. And it was weird playing for crowds who mostly ignored me. But the money was great. So, I used the opportunity to add lots of songs to my repertoire. Because I could practice them on stage and most people wouldn't even notice the rare clinker. One song was a request by the general manager of one of the most popular casinos. He asked if I could play Whiter Shade of Pale. And I told him, "No, but I will tomorrow night."
So, the next night (after some hours of practice) I played Whiter Shade of Pale, and…
The general manager was so impressed he asked me to play it each set. Which I was happy to do.
And the reason that memory popped into my head was because of what's coming up in less than two weeks. At about 11:32 p.m. on June 20th to be a bit more exact. Of course you know what I'm talking about.
Yeah, the Christmas in June extravaganza sale!
No. I kid. I'm a kidder. Actually it's the summer solstice for 2021. And probably the next question that zoomed to your frontal lobe was, "What's that got to do with Whiter Shade of Pale, Tony?"
Well, I'll share that with you. But first a little history lesson on the Ancient Greeks, Ancient Romans, Ancient Chinese, Vikings, Native Americans, and Druids. Sounds fun, right? Well, that's because it's a ton-o-fun.
OK, I won't bore you with all the wacky details of all those wacky people. But you should know they sure went crazy for summer solstice. The Greeks flip-flopped the whole masters and servants roles. And they started their countdown to the Olympic games on the day of summer solstice.
The Chinese had a ceremony to celebrate femininity and called it yin. It was a nice answer to the winter solstice to celebrate masculinity that they called yang. Some tribes jumped through fire to predict crop growth. No wonder their language sounds like somebody's on fire.
The Vikings were more serious and down to earth. They used the time to figure out legal issues and iron out certain types of disputes. But they also go to certain wells for the "healing powers." And they built huge bonfires there.
Wow, what's with all the fires in summer?
Now, the Maya and Aztec civilizations were more scientific about it. Apparently they precisely built temples and other structures to line up with the shadows from astrological events. Like summer and winter solstice. Duh.
And the Druids were pretty boring on summer solstice. At least compared to all the rest of these peoples. They just held some rituals to mark the days. And then they went on about their business.
At least the Native Americans were a little more exciting. They had their solstice rituals, too. But they came up with a ceremonial sun dance. They even wore colorful outfits to make it more festive. That's so native, dudes.
And now comes the connection.
"What connection," you ask. What? Don't tell me you've already forgotten my reference to remembering Whiter Shade of Pale because of the summer solstice.
Yeah, it's because of those crazy ancient Romans. And their Vestalia festival. That's when they paid tribute to Vesta, the goddess of the hearth. And leave it to those Romans to make a bloody ritual out of it. Like when they'd sacrifice an unborn calf right out of its mother's womb. Plus, it was the only time of the year when married women were allowed to enter the sacred temple of the vestal virgins. And they could go in to make offerings to Vesta.
So. There you have it. The Ancient Roman connection to a song I learned for a general manager of a casino in the front range mountains of Colorado.
Have a great day.
Uh, what's that you say? You don't get the connection? Do you not recall the lyrics to Whiter Shade of Pale? OK, for those of you who don't. Here's the second verse. And don't be surprised when thoughts of those crazy Romans pop into your head…
She said, "There is no reason
And the truth is plain to see"
But I wandered through my playing cards
And would not let her be
One of sixteen vestal virgins
Who were leaving for the coast
And although my eyes were open
They might just as well have been closed."
(by the way, I did the Annie Lennox version of the song…for those keeping score)
Stay tuned,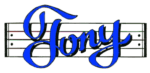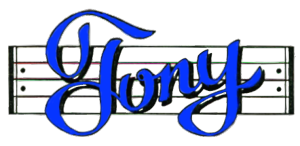 Get my Rhyme & Reason Podcast delivered (free) right to your device.
My books are also on Amazon.com or Apple Books
Grab yourself an un-cool T-shirt
Or how about some music for kids