I wasn't even a teenager, and rock music, for the most part, wasn't played in my Dad's house. How's that for an icebreaker? Well, that scenario sets up something that happened back in 1966. A band, named  Cream made their live debut in Manchester, England. Just three guys. But they put out some heavy, hard-hitting music. And they had the distinction of having the world's first platinum-selling double album. Wheels of Fire.
But who were those three guys on the Wheels of Fire album?
Um…nobody very famous. Unless you think Ginger Baker was famous. Or unless you think Jack Bruce was famous. Or maybe you think Eric Clapton was famous. Yeah, there you go. Now, it's ringin' a bell.
And the reason any of this is on my radar (well, there are a couple of reasons) is because that live debut of Cream happened on this day in 1966. July 29. 55 years ago. And after all that time, Cream still has one of the most recognizable guitar licks in rock music. On the song, Sunshine of Your Love.
But besides all that trivia stuff, something else caught my attention recently. Eric Clapton says he won't play venues that require the covid vaccination. Well, I'm not gonna save my enthusiasm till After Midnight. Because I think there must be Tears (of joy) in Heaven right about now.
Sorry, I just couldn't resist the Clapton hits puns.
But seriously. I'm encouraged that there are still a few well-known celebrities with some brain function out there. And I'm sure Eric isn't totally lined up with his Creator. But when you use wisdom and stand up against the so-called status quo, it's impressive. And it's even more impressive when it's someone who you would normally figure is on the exact opposite of the spectrum on issues like this.
So…I raise my cup of special, caffeinated brew to Mr. Clapton. And I'll enjoy an added splash of heavy cream.
Get wise to the deceiver.
Don't harken to his lies.
And keep commanding understanding.
Get wisdom; yeah get wise.
Stay tuned,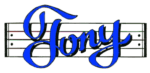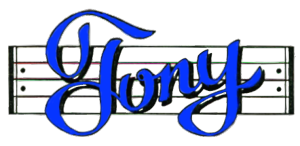 Get my Rhyme & Reason Podcast delivered (free) right to your device.
My books are also on Amazon.com or Apple Books
Grab yourself an un-cool T-shirt
Or how about some music for kids