Since mother earth and mankind is basically awesome…
what are you worried about?
Look all around you. What do you see? And I don't mean just within 3 feet of your personal space. I mean all around you…the whole world. It's filled with random acts of kindness, peace, and love. I don't remember a day in my adult life when I haven't seen people saying "please" and "thank you" and "no, after you". The smiles and laughter in check-out lines, in driver's license offices, in traffic are a wonder to behold. My faith in humans is reaffirmed daily when I read the news or listen to talk radio. I'm contented just writing about it. If you're not feeling the same feelings, I have an important question for you. What are you worried about?

If your worries include simple everyday things like where your next meal is coming from, or how you'll get some new clothes, or whether you can keep a roof over your head…maybe the fear you're experiencing is clouding your judgment of the world. Maybe. Or maybe you can see the world as it truly is…not like that fairy tale I described earlier…and your worry seeps into your whole life.
Here's the thing. It's understandable to have concern over the troubles in this world. Tyrants who want to rule the world. Selfish people who ruin and destroy the lives of others for profit. Murderers, thieves, liars, and the list goes on. But there's a place in the Bible where a man…the most important man who ever lived on our planet…said, "And do not seek what you should eat or what you should drink, nor have an anxious mind. For all these things the nations of the world seek after, and your Father knows that you need these things. But seek the kingdom of God, and all these things shall be added to you".
I'd like to say, straightaway, that doesn't mean God is your Santa Claus. You don't merely "seek the Kingdom" and wake up and find all your bills paid, your closet filled, and your pantry overflowing. There's a principle being taught. It's simple. Trust God. See what He has to say about you and believe and trust that. Stop relying on your own self evaluation. Dive into God's word and discover the multitude of reasons you can be confident and strong in this world. The more you're IN His word, the more His word is IN you. And the more His word is in you, the less you'll worry about what to eat, or what you'll wear, or where you'll live.
Those things won't be less important, but you'll discover that worrying about them won't add even a nanosecond to your life. In fact, the stress of the worry might even shave years off your life.
If any part of this article describes you, I'd like you to write to me and answer that first question I posed: What are you worried about? Maybe together we could talk you through it and help you lean on God and not your own understanding.
Stay tuned,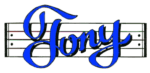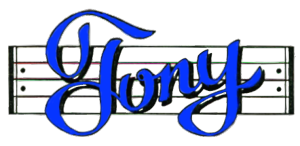 P.S.  Your support for my Words and Music means the world to me. Please share them with others. Here's how…
Discover my ebooks on Amazon.com or Smashwords
Subscribe to my Podcast
Circle me on Google +
Follow me on Twitter
Watch my videos on YouTube
Find me on Facebook
Or use the social media links below