Weakness is not sin. But letting it rule your life is. And the reason I bring it up is because there are too many, in the Body of Christ, who aren't willing to "suffer reproach" from the world that hates God. So, they become weaklings in the faith. And that's different than just being a weak human being.
A little over seven years ago I wrote a piece about how your weakness can be transformed into strength. And unfortunately it's even more relevant now.
So, here's how weakness is not sin.
Have you ever noticed how it's your weakness that drives you to do more? Think about it…when you're sitting on top of world, whether it's health, wealth, or relationships…you're not as laser beam focused on getting those things. But when you're weak…bad health, financial problems, or dysfunctional relationships…you tend to focus all your attention on getting stronger and better and more.
So, you might say it's through your weakness that best results come. In fact, God says it's in your weakness that He's made strong. In other words, your limitations magnify His lack of them. Your failures illustrate the true success of His words and His life. Not that your stumbling and bumbling make God look good…on the contrary. Your shortcomings should point you to your need for a perfect Savior.
I think you can say in your heart, "I'm weak. And I succumb to temptations. I do that which I don't want to do, and I don't do that which I do want to do." I know I can. But you don't need to fret and worry about your "heart condition." God says "my Grace is sufficient". He gives you His Holy Spirit (for a time) who makes "intercession for us with groanings which cannot be uttered".
Wrap your mind around that for a minute or two.
If you find yourself suffering too many weak days, remember who loves you with a love that can't be measured. Remember the Creator God who "became flesh and dwelt among us". Like the old song says…
"Jesus loves me, this I know
For the Bible tells me so.
Little ones to Him belong.
They are weak, but He is strong."
God loves you in your weakness. And His strength can make you strong forever. You simply need to choose His life for you.
Stay tuned,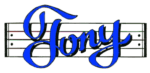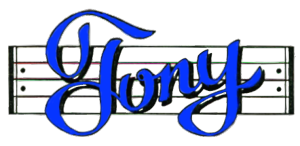 Sign up for my Rhyme and Reason emails. (good stuff for Fa-Ree)
Get my Rhyme & Reason Podcast delivered right to your device. (also Fa-Ree)
My books are also on Amazon.com or Apple Books
Grab yourself an un-cool T-shirt
Or how about some music for kids