A Vernal Equinox 2020 suggestion
With all the other chatter on social media and news channels, I didn't see anything pop up about Vernal Equinox 2020. At least, not till I went looking for it. In case you didn't know, that's when Spring "officially" begins. And this year's beginning is around 9:50 tonight. (as I share this it's March 19th) "So, why are you bringing it up, Tony?" Thanks for asking. And here's why…


Podcast: Play in new window | Download
Tune In On iTunes Apple Podcasts | Android | Email | Google Podcasts | Stitcher | TuneIn | Spotify | RSS | More

Vernal Equinox 2020 is another opportunity for me to share some lyrics. Duh!
What better reason to bring it up than that?! OK, all seriousness aside. I'm bringing it up this year because it's a great time to pause and count your blessings. Yes, you do have blessings. And if you live in America, you have lots of blessings. For example, are you reading this on a some sort of electronic device? Yes? Then, boom! Blessing.
Should I go on? Or do you see where it's going? I'll bet you do. Write 'em down. And if you really take some time and think about it, you'll soon discover you might not have enough time to list them all.
Regardless of what goes on out in the world today, you are blessed far beyond what you deserve. As for me, I'm grateful to the one, true, living, loving Creator of us all for my very existence. My relationship with Him helps me find the beauty in every season. And right now, here in the Northern Hemisphere, it's Spring. And Spring is…
My Lover Today
Wind blowing through snowflake hills,
Ice castle all crumbling down.
Winter, in silence, is gone.
I watched it go with a frown.
Then, with a sigh, I remember saying good-bye
To Autumn the very same way.
Spring opens its eyes and mine.
There is a new warmth in the air.
Skies once clouded with flurries of snow
Now seem to be blue and fair,
And, with a sigh, Winter quickly passes me by,
And Spring is my lover today.
The seasons are lovely today…
Make my heart sing, make my thoughts cling
To wondering
If things will ever
Change me into Summer.
Let me be your flowers.
We can be a painting, if we don't get sad and…
Then, with a sigh, I remember drying my eyes,
Watching all of the seasons pass me by.
© 1973 Tony Funderburk
Stay tuned,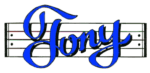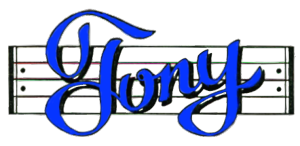 My books are also on Amazon.com or Apple Books
Grab some Merch
Or how about some music for kids
Don't forget to tip your RhymeTender on the way out.
Subscribe to
Rhyme and Reason with Tony Funderburk
Or subscribe with your favorite app by using the address below