I'm gonna share a post I made about my "Raise The Praise" collection of praise and worship music. And you'll notice I mentioned the CD or the downloadable versions of this uplifting music. But disregard those old school options. Because I've got a better, much cooler old school deal for you.
Here's what I said…
"Most of the time, here on my website, I talk, sing, and write about the things I think you'll find helpful. And yes…I share from an unabashedly Christian perspective. And most of the time I hardly mention my books and music for sale. But, like anybody working to pay the bills I have to talk shop once in a while. I hope you won't mind if I do that today, and for a little while.
I'll be sharing the lyrics here in my articles. In fact, some of the lyrics have been published in some previous articles. But I'll post 'em again. I'm gonna offer the 12 songs in the downloadable version.
Just pick your favorite way to get songs and click or tap to get 'em.
And, as always, I'd love to hear your feedback. I hope they bless you as much as they did me as I wrote them. And I hope they encourage you to Raise The Praise to your living, loving Creator."
OK, here's the cooler old school deal for all this uplifting music.
Here's the description on Amazon.com – From the acclaimed Christian singer/songwriter, Tony Funderburk. This collection of praise and worship songs is hard-hitting, introspective, powerful, and uplifting. Songs include…
You Are
Give Me What I Deserve
Your Love Restored My Soul
I Give You All
Shine In Your Glory
In the House of the Lord
Our Father's Day
Still Small Voice Inside
Because I CAN Love
Consequential Servitude
Your Body Your Blood
Give Me The Whole Jesus
And you get access to all these songs when you buy the songbook journal. Yep, all the lyrics to all the songs. And a super secret link in the back where you can download mp3 versions of all the songs to your favorite device.
Did you notice I said songbook journal? Yeah, it's also got a bunch of pages you can use for your own thoughts. Maybe take sermon notes at church. Or jot down some uplifting inspirations you get when you listen and sing along with the music. Whatever and however you journal, here's one built in to a songbook.
Could you possibly find a better deal anywhere else? Are you kidding me?! No way! But it's not for wimps.
As my good friend, The Legendary Perry would say…it's just good science.
Get Raise The Praise today. If you're unable to click the link, copy the url, in between the parentheses below, and paste into your browser bar:
(https://www.amazon.com/Raise-Praise-Songbook-Journal-Funderburk/dp/B095WRJBF1/)
Stay tuned,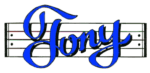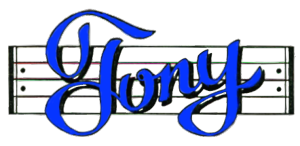 Get my Rhyme & Reason Podcast delivered (free) right to your device.
My books are also on Amazon.com or Apple Books
Grab yourself an un-cool T-shirt
Or how about some music for kids