OK, here's your Tuesday morning motivation
First, with a show of hands, how many of you even need some Tuesday morning motivation? How about afternoon? Or evening? Well, that's too bad. I ain't got none for you. Aw, just kidding. You know I wouldn't dis you like dat.

Podcast: Play in new window | Download
Tune In On iTunes Apple Podcasts | Google Podcasts | Spotify | Android | Pandora | iHeartRadio | Stitcher | Email | TuneIn | Deezer | RSS | More

My Tuesday morning motivation is mostly for my brothers and sisters in the faith.
If you're not one of those, you can still get some good out of it. But it won't mean as much. Because it'll be FOR you and not TO you. And that's because if you haven't already decided to trust your Creator, you're not in good standing with God. And if you're not in good standing with God, you and I can't have as meaningful a relationship as we could otherwise.
But anyway…
Back to the motivation stuff.
And by the way…you can use this on other days too. It's not specifically designed to be any more powerful or relevant on Tuesdays. By now, you're probably saying, "Yumpin' Yiminy, Tony. Get to the good stuff already!"
My, my…aren't we the impatient, persnickety Polly? Or Pete? Side note: Did you know the word persnickety dates back to the 19th century? And it might have originated from a little kid saying the word particular. And somehow knick knack might also come into play. But according to Merriam-Webster, nobody knows for sure.
OK, enough with the word origin already. Let's get down to brass tacks. Wait, did you know brass tacks were used to date coffins way back when? And that's probably how we got the expression, "down to brass tacks."
Uh-oh, I did it again, didn't i? OK, I promise this time.
Here you go (and take this into your heart)…
"Therefore, as we have opportunity, let us do good to all, especially to those who are of the household of faith."
Alright. Are you motivated now? Great. Go out and take that message of motivation as far as you can. I'm pullin' for you.
Do good and do well.
Keep your soul out of hell.
Choose life and choose now.
Ask God to show you how.
Be His and belong
And be forever strong.
Stay tuned,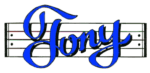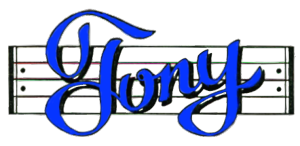 My books are also on Amazon.com or Apple Books
Grab some Merch
Or how about some music for kids
Don't forget to tip your RhymeTender on the way out.
Subscribe to
Rhyme and Reason with Tony Funderburk
Or subscribe with your favorite app by using the address below