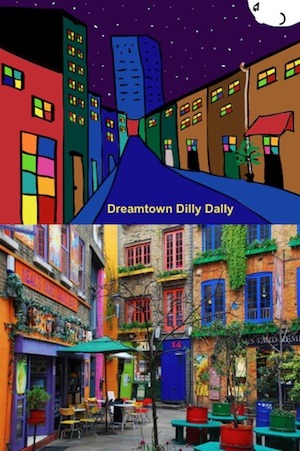 Truth and fiction aren't always mutually exclusive.
I like to make the illustrations in my ebooks for kids as colorful as I can. It probably stems from when I was a kid and loved bright colors so much. So, it seems only natural that my stories would follow that tendency toward bright colors. Maybe it's just me…
Well, a while back I drew a colorful "Dreamtown" for a bedtime story I wrote based on my song by the same name. I called the story "Dilly Dally In Dreamtown". It's about a young guy named Daren who couldn't dream. He could get to sleep but he couldn't dream…until he meets the dreamtown selector. Then he goes on a trek to find a great place to sleep and dream. And the colors of enchantment surround him.
So…I figured I'd draw a make-believe Dreamtown with lots of color. And I figured it would be totally fictional. But strangely enough truth and fiction sometimes seem to melt together by chance and observation.
As I was flipping through a news app on my iPhone, I found a picture on a website that's no longer around. And it looked similar to my drawing. Tell me what you think. It's at the top of this page.
Identical twins. Right? 🙂 I just love the similarity in colors and overall theme. Goes to show you, there's nothing new under the sun. And yet the cool thing is…it IS new. My simple little drawing has never been done before. Or ever will be again. And the similarities and differences all point to what I'm always saying to readers here on my website and to listeners on my podcast. Life has Rhyme and Reason because God made you.
Stay tuned,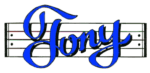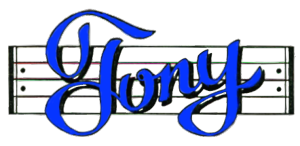 Discover my books on Amazon.com or Smashwords
Grab some of my Christian and music-themed Merch