Ever notice how easy it is to fool kids? Yeah, as far as they're concerned, you truly CAN grab a coin from behind their ears. Because their little minds haven't matured enough to figure things out. So, even Uncle Bill is a skilled magician to them. But the trickery of men and women is a whole different bag of tricks. Right?
Not so fast. The trickery of men and women can be easy, too.
Especially for adults who never grew up in knowledge. Which is most of the world. And, sadly, it's even a humongous percentage of people who call themselves Christians.
I bring this up because, in the wee hours of this morning, I read a passage, in Ephesians, about this very problem. Paul told the saints in Ephesus to "grow up." (Wow, he was so mean, wasn't he?) But why would talk to them that way? Was it because he thought he was all that and they weren't? Of course not.
Paul wanted them (and us) to know more about the message of Grace so we could share more it more effectively.
When I read the Bible, there's almost always some sort of words and music going on in the background of my mind. And this morning, as I read Paul's words, I kept hearing an old song from Sam Cooke. The lyrics say…
Don't know much about geography,
And don't know much trigonometry.
Don't know much about algebra.
Don't know what a slide rule is for.
Yeah, the person in the song sure don't know much.
But then he sings about something very important he DOES know…
But I do know that I love you,
And I know that if you love me, too,
What a wonderful world this would be.
And that's the starting point for anyone who wants to avoid trickery.
Put yourself in the "I" place of those lyrics. And put Jesus in the "you" place. Let Him know you love Him. And ask Him to help you grow up. He will. You can take that to the bank, the one, in Heaven, that lasts forever. But here's the thing. It's not a one time thing. It's every day of your life. Because you're weak. But He is forever strong.
Here's what Paul wrote about it…
"And He Himself gave some to be apostles, some prophets, some evangelists, and some pastors and teachers, for the equipping of the saints for the work of ministry, for the edifying of the body of Christ, till we all come to the unity of the faith and of the knowledge of the Son of God, to a perfect man, to the measure of the stature of the fullness of Christ; that we should no longer be children, tossed to and fro and carried about with every wind of doctrine, by the trickery of men, in the cunning craftiness of deceitful plotting, but, speaking the truth in love, may grow up in all things into Him who is the head""Christ""from whom the whole body, joined and knit together by what every joint supplies, according to the effective working by which every part does its share, causes growth of the body for the edifying of itself in love."
Stay tuned,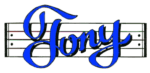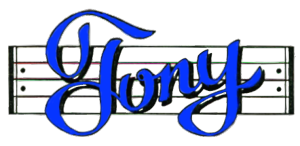 Get my Rhyme & Reason Podcast delivered (free) right to your device.
My books are also on Amazon.com or Apple Books
Grab yourself an un-cool T-shirt
Or how about some music for kids