You've heard this before. Time waits for no one. The Rolling Stones even had a song with that title. So, that proves it's got to be true. Right?
Time waits for no one and it doesn't teach many either.
Days advance like an inspired army. Right into the open arms of each passing year. There's nothing you can do about it. You can't turn back the days. And you can't stop the advance. So time is a road that goes in one direction. Ahead. Forward. March.
Now, that doesn't mean you can't look back and learn from mistakes so you can look forward and make fewer. But unfortunately, fewer and fewer people seem to want to do that.
So more and more people continue to vote for tyranny. It's ironic that America, the ultimate symbol of freedom in the history of the world, should find itself on the brink of suicide. And don't be fooled into thinking this country is not on the brink of suicide.
President Abraham Lincoln talked about this in an address to the Young Men's Lyceum in Springfield, Illinois in 1838. Here's a clip from that speech…
"At what point shall we expect the approach of danger? By what means shall we fortify against it? Shall we expect some transatlantic military giant, to step the Ocean, and crush us at a blow? Never! All the armies of Europe, Asia and Africa combined, with all the treasure of the earth (our own excepted) in their military chest; with a Buonaparte for a commander, could not by force, take a drink from the Ohio, or make a track on the Blue Ridge, in a trial of a thousand years. At what point, then, is the approach of danger to be expected? I answer, if it ever reach us it must spring up amongst us. It cannot come from abroad. If destruction be our lot, we must ourselves be its author and finisher. As a nation of freemen, we must live through all time, or die by suicide."
So, time waits for no one to choose wisely.
But that just means you learn to rightly divide the word of truth now. Not when it's more convenient. Because there might never be a more convenient time than now.
Or, we could simply continue to reduce our own strengths and therefore embolden our enemies. And we could keep moving on down the road toward self-destruction. But the sad irony is that it's all so avoidable. It only takes freemen (and women) to stand up and say "enough!"
Love leads into joy…
Law leads back into slavery…
God gave us The Way.
Just believe, and we're truly free.
(From my song, Freedom)
Stay tuned,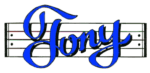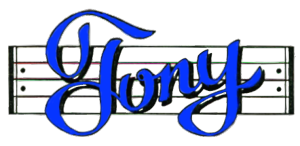 Jump On the Rhyme and Reason Bandwagon. (emails with good stuff for Fa-Ree)
Get my Rhyme & Reason Podcast delivered right to your device. (also Fa-Ree)
My books are also on Amazon.com or Apple Books
Grab yourself an un-cool T-shirt
Or how about some music for kids