Podcast: Play in new window | Download
Tune In On iTunes Apple Podcasts | Google Podcasts | Spotify | Android | Pandora | iHeartRadio | Stitcher | Email | TuneIn | Deezer | RSS | More
I just saw three weak references to time by Christians. And all three of them talked about when time shall be no more. Sadly, those Christians are perpetuating an impossibility. Because there will never be a time when there is no time. See, how it even sounds silly when you put it that way?
To say time shall be no more is the same as saying God shall be no more.
But this notion of timelessness doesn't come from the Bible. In fact, all through the Bible, when you find references to time, they show the vastness of it. And that's what makes the Christian God of the Bible even more amazing.
From everlasting to everlasting.
That's a key description of your Creator. And it clearly describes an eternal past through now and on into the eternal future. But don't take my word for it. If you truly believe time shall be no more (at any time in your future), then I wonder why God inspired John to talk about the passing of time in Heaven. Here's the passage I mean…
"And he showed me a pure river of water of life, clear as crystal, proceeding from the throne of God and of the Lamb. In the middle of its street, and on either side of the river, was the tree of life, which bore twelve fruits, each tree yielding its fruit every month. The leaves of the tree were for the healing of the nations. And there shall be no more curse, but the throne of God and of the Lamb shall be in it, and His servants shall serve Him. They shall see His face, and His name shall be on their foreheads. There shall be no night there: They need no lamp nor light of the sun, for the Lord God gives them light. And they shall reign forever and ever."
So, according to God, we'll even still have months in Heaven. And it seems as though there'll still be twelve of them. Now, I think that's awesome.
And it sure doesn't sound like no more time.
Time will go on forever
Because God is eternal and true.
Time will go on forever
For God, and for me, and for you.
(At least if you've chosen to recognize Jesus for who He is.)
Stay tuned,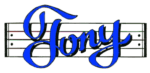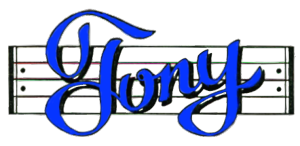 Get my Rhyme & Reason Podcast delivered (free) right to your device.
My books are also on Amazon.com or Apple Books
Grab yourself an un-cool T-shirt
Or how about some music for kids