Podcast: Play in new window | Download
Tune In To Rhyme and Reason Apple Podcasts | Google Podcasts | Spotify | Amazon Music | Android | Pandora | iHeartRadio | Stitcher | Podchaser | Podcast Index | Email | TuneIn | Deezer | RSS
Back in 2012, right here on TonyFunderburk dot com, I wrote about the longest daylight day of the year. Summer solstice. And I shared how it makes me ponder time. I also shared how so many people say something like,
"Wow, time flies."
Einstein theorized that time is relative. I believe he was wrong. Unless he actually meant it could FEEL that way. Because a day can take "forever" to a little kid. But Grandma and Grandpa get up in the morning and wonder how it could be the middle of the year already.
Nine years ago, when I wrote about it, I added that I had done a search, on Google, for songs about long days. And over 307 million results popped up. So, obviously a lot of other singer songwriters have thought about 'em and written songs about long days.
But long days will eventually seem like seconds. Or even split seconds or nano-seconds. Because the fullness of eternity is in front of each and every one of us. And that's a little bit of why I wrote about long days turning into short days. And I composed a metaphorical song, to show a friend what's important, and it's called…
Angel Café
You've already been to the mountain
And you've taken your slice of the pie.
You've had your cool dips in the ocean
Tied the knot with a prominent guy.
You work for and live in the good life
And you're blessed with the ol' Midas' touch
But you're not the girl I remember.
And I miss her so much
You might recall all the tea and conversation.
We stayed up all night just to start it all again.
But now it's all such a different situation.
You clocked me out just when you were clocking in.
Well time flies away.
Don't put off who you should get to today.
Time flies away.
Don't you wait till we meet in the angel cafe'.
Don't you wait till we meet in the angel cafe'.
I watched as your world got so busy.
And I felt all the edges get rough.
I know you just want a secure life.
But I ask is it ever enough?
Is it worth just what it may cost you?
Are you willing to pay off the fine?
Just be wary of what you neglect here.
And that's my own bottom line
© 1992 Tony Funderburk
Stay tuned,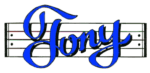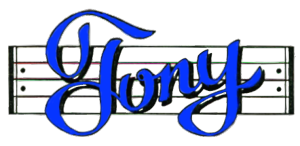 Get my Rhyme & Reason Podcast delivered (free) right to your device.
My books are also on Amazon.com or Apple Books
Grab yourself an un-cool T-shirt
Or how about some music for kids