What funny expressions we have in our language. Like "tickled pink".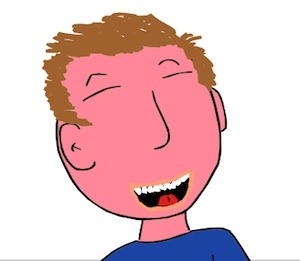 Do you know what that means? How about other expressions like…
three shakes of a sheep's tail
mad as a wet hen
the bees knees
So many funny sayings came from things people used to describe situations and predicaments. They just thought it sounded funny to say it that way, and the next thing you know…everybody was saying it. Well, I like to take funny words and put them together, too. Do you have some words that sound funny together? If so, share them with me. Maybe I can put them in another poem for you.
Until then, you just keep your sunny side up, your nose to the grindstone, and your eyes peeled. You never know what you'll be able to do until you've tried all those on for size.
Have you ever been tickled pink?
Does laughing make you blinkety blink?
And would you pound a dilly drum
While chewing on some giddy up gum?
This nonsense makes no sense you say.
So I'll take my words and fly away,
But I'll be back if you should blink…
And make sure that you're tickled pink.
Stay tuned,

P.S.  I really appreciate your support here on my website. Here are some other awesome ways you can help keep my words and music flowing.
Get my ebooks for kids on Amazon.com
Subscribe to my Podcast
Circle me on Google +
Like my fan page on Facebook
Follow me on Twitter
Watch my videos on YouTube
Subscribe to this blog