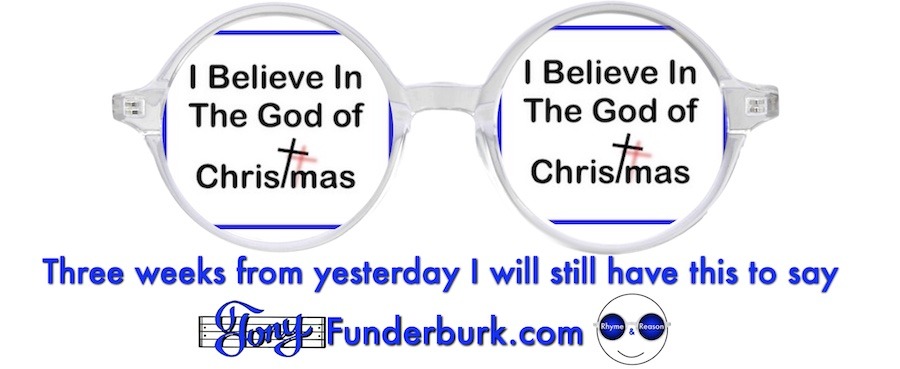 2022 has been a mighty fast year. I mean, it's difficult to think it's already three weeks from yesterday till Christmas. Of course, it's not like you don't see evidence for Christmas for literally months in advance. It's just so odd to think it's already here again. And that's still a really good thing, too.
Because, for the next three weeks, the whole world knows.
Whether they like it or not, they can't deny there was somebody, somewhere, who sure left a lasting impression in this world. And that's the understatement of the century.
Jesus left an impression in this world that will never be totally erased. Never. Well, at least not until this whole planet is erased. But that's another story for another time.
Right now, I'm just gonna start my annual Tony Sings Christmas Music extravaganza. Christmas music I've sung (and even written) will be heading your way for the next three weeks. And usually I save this song for last. But this year, I'm makin' it first. Because…
I Believe In The God of Christmas
Some believe there's just today.
And then we die and fade away…
Such a sad and hopeless life to lead.
Others say we never die.
We all live on above the sky…
Disregard the theft and hate and greed.
But I believe in the God of Christmas,
And I believe in His Gift to us all,
And I believe that He died to save us
And that He rose to recover our fall.
Yes I believe in the God who loves us,
And I believe in the God who lives,
Yes I believe in the God of Christmas.
He gave His love, and He still freely gives.
One day soon we just may find
So many millions left behind
In a world where truth is torn apart.
Then no lights, no Christmas trees,
No arts and no humanities,
Will bring peace to any broken heart.
(choruses)
© 2011
If you can't see the video, copy and paste this link into your browser:
(https://www.youtube.com/watch?v=zdcDUknj9NM)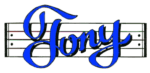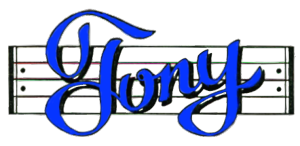 No-cost, low-cost, and premium ways you can help me spread the Word…
Tell everybody you know to Jump on the Rhyme and Reason Bandwagon
(emails with good stuff for Fa-Ree)
Get my Rhyme & Reason Podcast delivered right to your device. (also Fa-Ree)
Get digital Bible stuff from the same company I do.
My books are also on Amazon.com or Apple Books
Grab yourself an un-cool T-shirt
Or how about some music for believers, dreamers, and thinkers