Thoughts of Peace and Not of Evil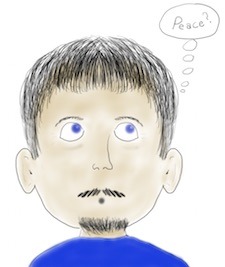 Everyday I have lots of thoughts of peace and not of evil. So, why don't my thoughts ever manifest themselves into reality in my world?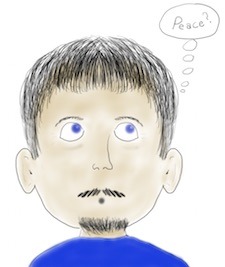 Some religions and worldviews would have you believe you can change your reality simply by thinking better thoughts. I've been told "Well, if you choose to see the evil in the world, that will be what you'll see…but if you choose to see the good, that's what you'll see".
Balderdash.
I have no mind or physical control over what others choose to do in this world. My personal reality is NOT a worldwide reality. And I can choose to "see the good in others" all I want, but evil will still exist. Evil isn't merely a concept either. It exists because humans choose to do evil things. No one is forcing them to do these things. They're choosing. And check this out…
…are you ready? I'm gonna "drop a bomb" on you now…
…even God's thoughts don't overcome the evil in this world.
Told you it was gonna be a bomb. Yep…God says, in His Word, that He knows the thoughts He thinks toward you. He says they are "thoughts of peace and not of evil". So what does that tell you? You've seen evil in this world haven't you? Well, it doesn't come from the thoughts of God. He isn't doing it. And His "thoughts of peace" don't currently squelch evil.
Make no mistake…God will squelch evil. In fact, He'll squash it and destroy it once and for all one day in the not-too-distant future. But for now He's given us free reign over all the earth. And mankind's disregard for the sanctity of human life has flourished so profoundly that not even unborn babies are safe in this world. When you can destroy the tiniest of little babies and simply call it a "life choice", there is no bottom to that evil abyss.
When God says He has "thoughts of peace and not of evil" toward you, He has a great purpose in mind. He wants to "give you a future and a hope". And His idea of a future and a hope is eternal. Everlasting. Life without end.
But you need to choose to trust, love, and follow Him. Jesus said "take up the cross and follow me". Do that, and He will lead you away from evil to peace.
Stay tuned…