This Is Not A Heavenly Country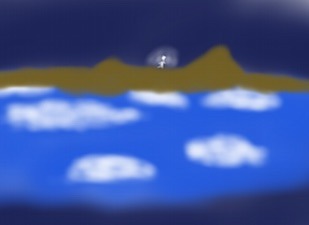 America is an amazing place. It has always been a place of refuge for refugees…a land of opportunity for anyone willing to go for it. If you've ever driven across it, you know how beautiful it is…from vast plains of crops and grasslands to purple mountain majesty to shining seas. Yep, America is still the best place on earth to live…but it isn't a heavenly country.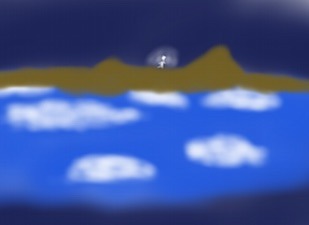 Maybe you've heard a Christian say "this is my country, but it's not my home". Or maybe you've said something similar yourself. And once you've accepted your Creator God as your savior, you've just decided that your home will be in Heaven. The writer of the book of Hebrews calls this "a heavenly country".
Getting to that heavenly country can only be achieved by the loving grace of God. But it does require something on your part…
Faith.
Faith in things you've seen isn't much faith. But faith in things you've never seen…now that's faith with a capital F. The Bible says "faith is the substance of things hoped for, the evidence of things not seen".
Do you believe only in things you can detect with your five senses? If so, then you may lack hope. And which one of your five senses explains truth, love, or life? Maybe you explain our existence with the evidence you've seen in the fossil record. But that doesn't explain life. Maybe you explain morality as a necessity for perpetuating a culture. But that doesn't explain love.
Truth and love and life would not exist apart from the Creator God. And that's because nothing would exist apart from Him. If there was no uncaused first cause, there wouldn't be a second cause…or any of the other seemingly infinite causes and effects. God is uncaused because He is the only sovereign, supernatural being. The rest of us are His creations. And…
…wherever He is, there is life. And life with God is eternal. If you choose to live with Him, that is. When you do, and I suggest you do if you haven't already, you will have a home in a heavenly country. Then you'll understand why America (or any other country on Earth) is simply where you live and work and love until you go home for good. Here's to home.
Stay tuned…