Get The Rhyme and Reason Podcast Delivered, Free Apple Podcasts | Google Podcasts | Spotify | Amazon Music | Android | Pandora | iHeartRadio | Stitcher | Podchaser | Podcast Index | Email | TuneIn | Deezer | RSS | More
It's true. We Christians have a different perspective on life. So, we think different thoughts from the rest of the world. And that's because we know ideas can have eternal consequences. So, we
should
think a different way. With a clear head. And with wisdom. Because it's for sure that so-called "intellectuals" are constantly on the lookout for ways to trip us up.
Way back in 1992 I wrote a song about it. And I used my allegorical powers to personally become thoughts.
And it illustrates how to think different thoughts and and transform into actions.
Because, when you think about it (pun somewhat intended), everything begins with a thought. Even the creation of our planet and every living thing on it. Also, all the other planets and stars and galaxies in the universe. It all started as thoughts in the mind of God.
And I say jump on that…
Train of Thought
I run through undiscovered countries
I feel the earth beneath my feet
And I dance around an open campfire
I know that life is short and sweet
I'm part of an elite "˜cause I don't have to eat
I sneak aboard a quiet starship
I float in levitated bliss
And I drive the complicated software
I know what living really is
Don't have to be a whiz" you can get next to this
Just open up your mind to your train of thought
Quit standing in the line, jump on your train of thought
It surely doesn't take a lot
And it's one thing that can't be bought
Just open your mind to your train of thought
I drop the water on the brush fire
I push the plow upon the land
And I help the sad forget their heartaches
And I'm the first to take a stand
To weave a tighter strand and fill the empty hand
chorus instrumental
Train of thought…
Use your train of thought.
Ride that train of thought…
Catch that train of
Train of Thought.
© 1992 Tony Funderburk
Stay tuned,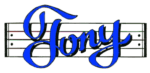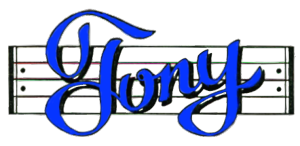 Get my Rhyme & Reason Podcast delivered (free) right to your device.
My books are also on Amazon.com or Apple Books
Grab yourself an un-cool T-shirt
Or how about some music for kids