"There is no God"

Says the fool. Only a fool could or would dare to make the claim that there is no God. Because it's a self-refuting assertion. In order to say it so absolutely, you'd have to know everything there is to know about everything in and around the universe. And in order to know all that, you'd have to BE God. Which would mean your argument would sound foolish.  

Podcast: Play in new window | Download
Tune In On iTunes Apple Podcasts | Android | Email | Google Podcasts | Stitcher | TuneIn | Spotify | RSS | More

If you believe there is no God, I'll bet I know something else about you.
You either went to public school, or you were raised in a household of narrow-minded so-called intellectuals.
"Ouch, Tony. That's harsh."
Yeah, it is a little harsh. But it's also just about guaranteed to be true. And I know how those "intellectuals" like to think only Christians can be narrow-minded (which is fundamentally true, by the way). But there's nothing more narrow-minded than believing your worldview doesn't even have to be defended.
Yeah, I remember, quite a few years back, a discussion I had with an atheist friend of mine. (He chose to end our friendship because of my Christian worldview…not narrow-minded at all.) Anyway, he said my assertion, that God exists, is the argument the one that requires proof.
He said a negative position, like God does not exist, doesn't have to be defended. Of course, it's been a long time, so I know I'm not quoting him verbatim. But that was the gist of it.
According to an atheistic perspective, the fact that "no one has seen God" is proof He doesn't exist. Since He's invisible, not in control of the world, and showing no signs of omnipotence, He must be imaginary.
And I can't imagine how that provides any comfort.
Yes, I'm narrow-minded enough to believe there's only one way to eternal life with God. And I'm narrow-minded enough to believe that one way is found only in the Christian faith. But I don't believe it simply because it was force-fed to me by family or school or even church.
I've examined a lot of evidence. And I've seen how the whole world is full of evidence for the existence of my Creator. And it brings me an enormous amount of comfort to know life in this filthy, fallen world is not the end.
I'm living on when I die.
I will live forever in that sweet by and by.
And it brings me joy, that this world cannot destroy,
To know I won't die when I die.
Be sure to jump on the one-of-a-kind Rhyme and Reason Bandwagon today, and I'll send you some free rhymes and reasons right away. Music, a book…good stuff.
And share with everyone you know. Don't keep this good stuff all to yourself.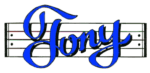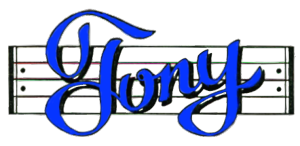 My books are also on Amazon.com or Apple Books
Grab some Merch
Or how about some music for kids