Sol was a songwriter. And way ahead of his time. But he could be SO negative. And that's even after he basically had NO reason to be negative. At least as far as anybody could tell. But he toned down his negativity (a little) when he wrote some famous song lyrics that started with "To everything there is a season."
Can you sing the next words after "there is a season."
If you're not at least a couple or three decades old, the song I'm talking about might just be a foreign language to you. But if you're up on vintage songs from the 60's, you might know the next line:
"And a time for every purpose under heaven."
And if you can remember that much, you probably remember the next few (opposing) lines.
A time to be born,
And a time to die;
A time to plant,
And a time to pluck what is planted;
A time to kill,
And a time to heal;
A time to break down,
And a time to build up;
OK, then if you can remember that far, I'm sure you remember these lines…
A time to love,
And a time to hate;
A time of war,
And a time of peace.
Maybe you're on to me.
Maybe you notice the subtle, little differences in those lyrics and what you might have heard on the radio. Or on YouTube or Apple Music.
If so, that's because Sol, the songwriter, didn't get final say over how those lyrics would be sung by The Byrds. But, way back in 1965 they had a three week run at No.1 on the US singles chart with the song, "Turn! Turn! Turn!"
Even though the whole band actually played on "Turn! Turn! Turn!," (they didn't get to do that with their first hit song), their songwriter never heard them sing and play it. Because he died about 2900 years before they recorded it.
Yeah, Sol…aka King Solomon…wrote the words, the Byrds sang, to express what he felt was his meaningless life. Imagine that. A guy who, by many accounts, was about the richest man who ever lived. And a guy who was King. A guy who had an endless supply of everything, including women. But a guy who ended up believing it was all meaningless.
So, if there IS a season for everything, then let's include logic and reason.
I'm a guy who's all about that. After all, "Rhyme and Reason" is part of the title to my podcast and my website. And I love the way God's word is logical and reasonable AND poetic.
There's even poetic justice.
But, for people who hate the truth, the Bible is full of hate. And those of us who love God are "haters." And  the irony is…the world is currently entering "the season" of full-bore, pedal-to-the-metal hatred of Christians. They would love it if we would all just disappear.
And speaking of poetic justice…we WILL all disappear. In the twinkling of an eye.
In the twinkling of an eye
We'll fly up into the sky,
And we'll never, ever, ever die again.
Yeah, we'll leave this world behind,
And I hope these words remind
You of Who will make this all happen.
Stay tuned,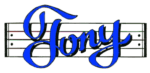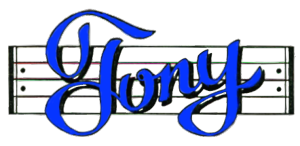 Get my Rhyme and Reason emails delivered right to your inbox. (good stuff for Fa-Ree)
Get my Rhyme & Reason Podcast delivered right to your device. (also Fa-Ree)
My books are also on Amazon.com or Apple Books
Grab yourself an un-cool T-shirt
Or how about some music for kids