"The outpost of the new west." That's the slogan on the website for The Silver Horse. And it's a nice store, with some cool stuff, nestled among the other shops on the main drag in downtown Golden, Colorado. Elgielene and I used to walk or drive by there all the time.
And the owners don't know how The Silver Horse inspired a song.
In fact, that's the name of the song. And I'll tell you, right up front, it's off my Bedtime Buckaroos collection of Western-themed lullabies for kids. So, if that's of no interest to you, then you can save yourself some time and strain on your eyes and click or tap away right now.
But just in case you'd like to know more about this song, in particular, well, git off'n yur horse and sit a spell. 'Cuz this here story's all about an incandescent sight in the middle of the night with drifting colors on threads of light.
Yep, this story's about a special horse with eyes made of pure diamonds. And how that special Silver Horse flew across skies so turquoise you'd almost swear you were in the Santa Fe Plaza on Saturday. That's right. And this extraordinary horse landed, one dark night, in the middle of a group of prairie creatures.
Of course, the whispers went up immediately. Questions like, "Why would such a horse be here?" I mean, it's only natural to wonder why an amazing stallion would land in a humble prairie in the middle of the night. Wouldn't you be curious? I sure was. Enough to write the song.
And if you're a Christian, you might pick up on the underlying message. It's not obvious. But it's there. And that's the common thread to the lullabies you'll get when you get the Bedtime Buckaroos Songbook.
By the way, it's also a coloring and drawing book. And it has a secret link where you can go to get all the songs that go with the lyrics in the book.
Kids love the songs.
And they'll love coloring and drawing along as they listen. Or as you read to them and play the music for your little Bedtime Buckaroos. To get the book, click or tap on the link, below.
The Silver Horse with diamond eyes…
That flew across the turquoise skies…
And landed with a mighty force…
And stars shined on the Silver Horse.
Stay tuned,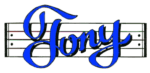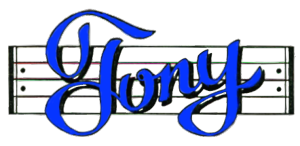 Get the Bedtime Buckaroos songbook/coloring book/drawing book